Register Now for Symphony Innovate Europe 2020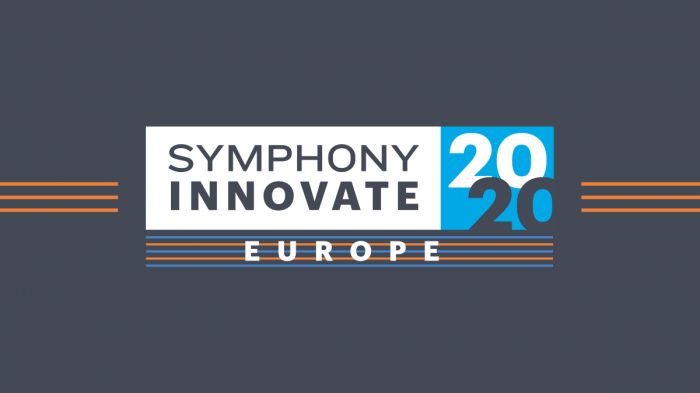 Trust Propels Progress
Symphony Innovate Europe 2020 will bring together over 300 executives and technology experts to discover how to streamline secure collaboration, connect information systems, and automate workflow across global markets.
Symphony Innovate Europe 2020 is an invite-only event. Registration is free for buy and sell-side market participants. Please reach out to your Symphony representative to secure your invitation and view the event website for updates & information. 
For those planning your global calendars, save the date for Innovate New York 2020 on 7-8 October. More information to come in Spring.
By attending Symphony Innovate Europe 2020, you consent to (i) be photographed, filmed and/or otherwise recorded; (ii) be included in Symphony's newsletter distribution list (which distribution will contain an unsubscribe option if you no longer desire to receive the newsletters); and (iii) the use and publication by Symphony Communication Services, LLC, its affiliates and any applicable media agency acting on Symphony's behalf of (1) your name, likeness, statements & voice (if applicable) and (2) images, descriptions (whether verbal or written) and videos of any developments you bring to, or display or created at, the event, in each case as such information or media is received or recorded by Symphony at Symphony Innovate Europe 2020, for any purpose in which Symphony engages, including any promotion, advertisement or other conduct of trade.