Symphony Appoints Corinna Mitchell as General Counsel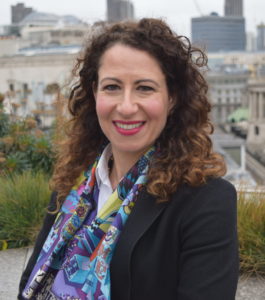 26 February 2021, London – Symphony Communication Services has appointed Corina Mitchell as General Counsel, effective on 1 March 2021. She will be leading the company's legal work and operations and join Symphony's global executive committee. 
Corinna will be based in London and has 25 years of experience as a lawyer. She spent 20 years in a private legal practice and most recently as General Counsel at financial services investment advisory firm Foxford Advisors LLP. 
"I joined the company a couple of months ago as interim chief of legal and was so pleased with the highly skilled professionals in the legal team and across the company. I'm excited to become General Counsel at such an important time in the company's growth journey." Corinna said.
About Symphony
Established in 2014, Symphony is the cloud-based messaging and collaboration platform that securely connects markets, organizations and individuals. Powered by a growing and open app ecosystem, and protected with customer-controlled encryption key infrastructure, Symphony's communications platform increases workflow productivity while maintaining global regulatory compliance. Already the platform of choice for the financial services industry, Symphony unifies the enterprise workflow to boost productivity in any information-centric business.
Symphony currently has over 500,000 users from more than 445 companies worldwide, powering over 170 million monthly messages.
For more information, please visit: www.symphony.com.
Press contact:
Odette Maher
Head of Global Communications
Symphony Communication Services
+44 (0) 7747 420807 / odette.maher@symphony.com