Symphony Appoints Alexandra Boyle as Chief Marketing Officer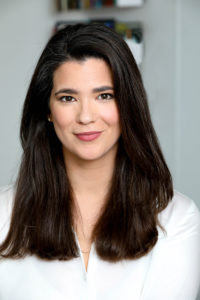 New York and London, 31 January 2022 – Symphony, the leading markets' infrastructure and technology platform has appointed Alexandra Boyle as chief marketing officer. Alexandra will be responsible for leading global brand awareness, building community engagement and enhancing client experience across digital channels. She will be focused on creating value for the company's customers by amplifying Symphony's innovative technology and partnerships.
Symphony CEO Brad Levy said: "We are excited to have Alexandra join our global leadership team. Her career has been uniquely centered on streamlining front office workflows and technology modernization in capital markets. She will seek to add further value to the community of over 1000 institutions Symphony is serving."
Prior to Symphony, Alexandra was the head of the Strategic Client Group in Europe for OpenFin. Her contributions to the technology space have resulted in industry recognition – most recently, she was named one of The Top 25 Women Leaders in Financial Technology of 2021 by The Financial Technology Report.
Press Contact
Odette Maher
Head of Global Communications
Symphony Communication Services
+44 (0) 7747 420807 / odette.maher@symphony.com