Symphony Appoints Richard Griffith as Head of Sales and Account Management, Americas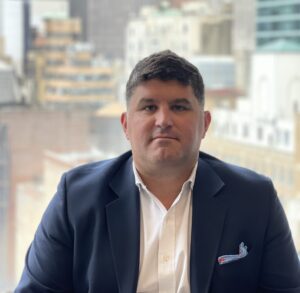 New York, 20 May 2022 – Symphony, the leading markets' infrastructure and technology platform – has appointed Richard Griffith as head of sales and account management, Americas. He will be responsible for growing the business across Symphony's Strategic Accounts, Business Development and Customer Success teams while leading a broader penetration of Symphony in the Americas market. 
"Rick brings a tremendous amount of industry experience from both investment banking and global markets to Symphony. He has a deep understanding of sales, trading and operational workflows, is well known in the marketplace and will be a great asset to our company," said Gary Godshaw, Symphony's chief revenue officer. 
Prior to Symphony, Richard held a number of strategic commercial roles at Palantir Technologies, StreetLinx, Goldman Sachs, Barclays and Lehman Brothers in the United States. He also sits on the scholarship board of the St. Andrew's Society of Philadelphia.
Press contact
Odette Maher
Global Head of Communications and Corporate Affairs
Symphony Communication Services
+44 (0) 7747 420807 / odette.maher@symphony.com