Simplify work with integrated bots and apps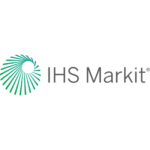 New account onboarding is one of the most pressing challenges for the Financial Services industry. A lack of industry standardization, transparency and controls, manual communication, and changing requirements across institutions leads to 40+ days to onboard a new account and deploy capital.
IHS Markit
built Izzy Bot in Symphony to centralize and facilitate the client onboarding process.
Izzy Bot collates entity data, documents, validated KYC and tax profiles, legal amendment letters regulatory data, and an account's ready to trace status
Using AI and RPA, the bot pulls the client, institution, and onboarding data and documents into a Symphony chat room where teams can collaborate
The result is a streamlined, secure onboarding process reducing risk, processing time, and costs.
Users require access to Symphony and IHS Markit Counterparty Manager: Onboarding Accelerator