Better Engage Your Clients
Provide clients with real-time, rich digital experiences wherever they are, without worrying about compliance
Embed Symphony into your single dealer platform, wealth management, research or support portals.

The world's number 1 messaging app
Engage with clients on WhatsApp securely from Symphony and extend your reach without sacrificing compliance.
Connect advisors to high-net worth clients and access major emerging markets such as LATAM. We can help you explore a range of use cases across wealth management, sales and trading, and M&A deal teams.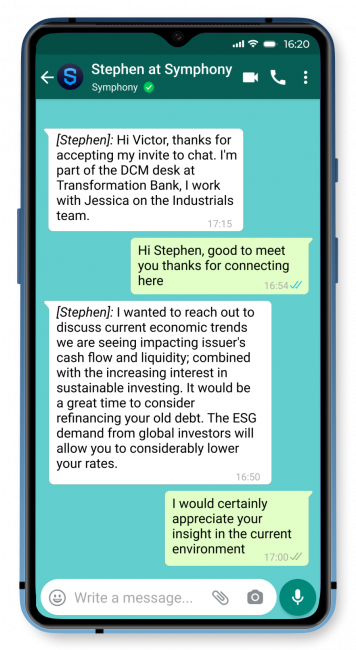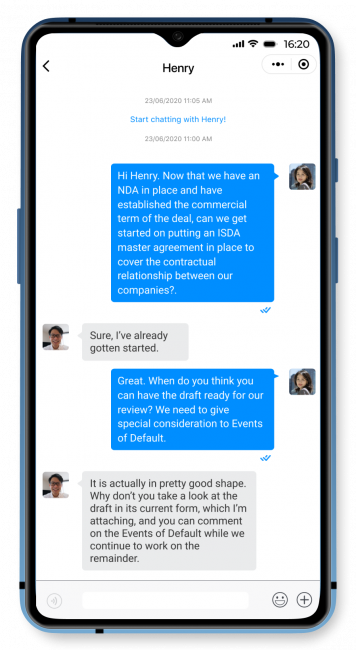 WeChat is the third-largest messaging app in the world. Collaborate with clients on WeChat securely and compliantly from Symphony.
Embed Symphony into your digital channels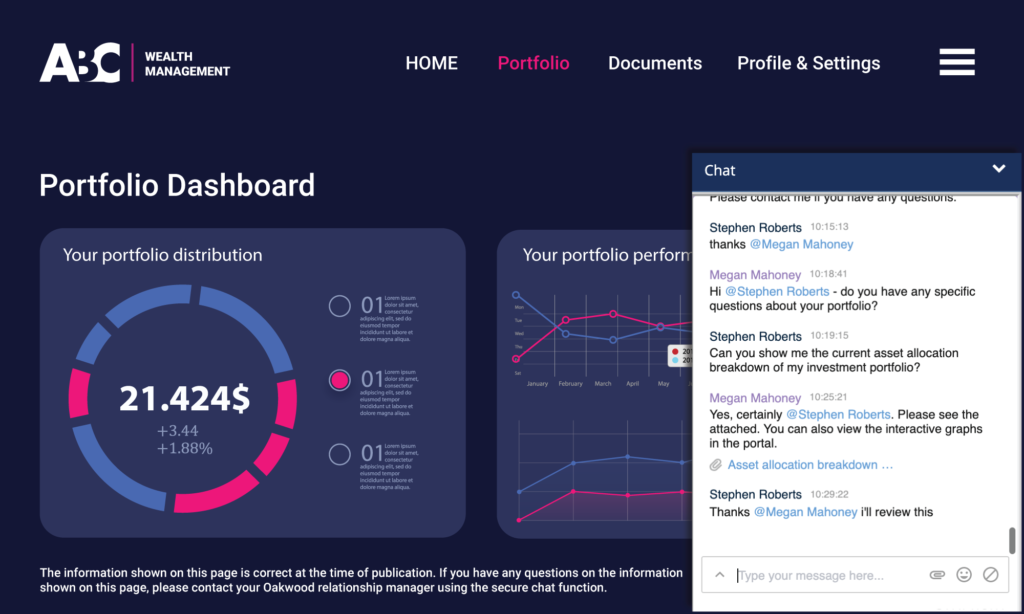 Enhance and differentiate your digital offerings across:
Single dealer platforms:
Provide secure real-time chat between clients and sales and trading coverage and research teams
Help client research and price discovery and distribution with bots
Wealth management portals:
Provide secure real-time chat between clients and advisors/relationship managers/private bankers
Automate low-level client interactions with bots
Research portals:
Provide secure real-time chat between clients and research analysts
Simplify client research discovery and distribution with bots
Customer support sites/portals:
Use Symphony as the secure second line between retail customer support and your internal teams
Automate low-level client queries and interactions with bots