Symphony's New WeChat Integration Engages Customers on Preferred Platform in Compliance with Regulatory Requirements
The world has evolved; with the growth of mobile development and related technology, regulated industries like financial services are looking for service providers that offer compliant communication channels through customers' preferred messaging platforms such as WeChat, WhatsApp, SMS, LINE, etc.

However, the complex security and compliance requirements that govern the global financial industry present not only execution obstacles, but also significant risks to conducting business via the apps designed for personal use rather than business activities such as global markets trading execution, private wealth relationship management, investment banking deal rooms, and research distribution.
For instance, with more than one billion monthly active users, Chinese tech giant Tencent's WeChat (also known as "Weixin" in Chinese) is used as the primary avenue of personal communication in mainland China. In addition to messaging, WeChat allows users to pay for goods, order services, make travel reservations, read content, play games, and more – all within the app's comprehensive ecosystem. The financial services industry recognized that WeChat was a critical communication channel for their Chinese customers and counterparties. But in order to use it in a business capacity, the market needed a compliant and governed means of connectivity to the platform.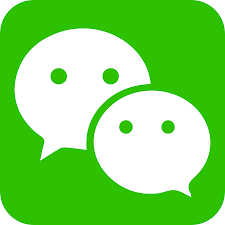 Enter Symphony's new integration: Symphony and TenCent recently announced a partnership to enable communication between Symphony users and the WeChat/Weixin community. The integration we built for Weixin/WeChat retains Symphony's unique, patented encryption technology and out-of-the-box archiving and compliance features. It connects the two platforms via a WeChat mini program, a common domain for WeChat users to access data and services. WeChat users are onboarded via a QR code and experience the same familiar interface to which they are accustomed. Symphony users can speak to and provide automated chatbot services to WeChat users like they would with any other external contacts on Symphony today. 
The launch of the WeChat-Symphony integration demonstrates Symphony's strength in enabling collaboration across B2B and B2C businesses without compromising on governance or compliance standards. We are grateful for the trust and support from our Joint Development Program partners, namely Deutsche Bank, Citi, Goldman Sachs, and BNP Paribas, who validated our strategy and solutions throughout the R&D process. 
This integration is just the beginning of our journey to build Symphony Federation Services, which provides our customers possibilities to create new relationships, smoother collaboration, and global business growth. Stay tuned for more exciting news in this space!
For further details about the WeChat-Symphony offering, please visit our site.
Google Cloud to become Symphony's primary cloud provider Sunnyvale, Calif., New York, and London, July 20, 2021 – Symphony, the leading markets' infrastructure and technology