Connect and liquefy financial transaction workflows
With our communication-powered networked market infrastructure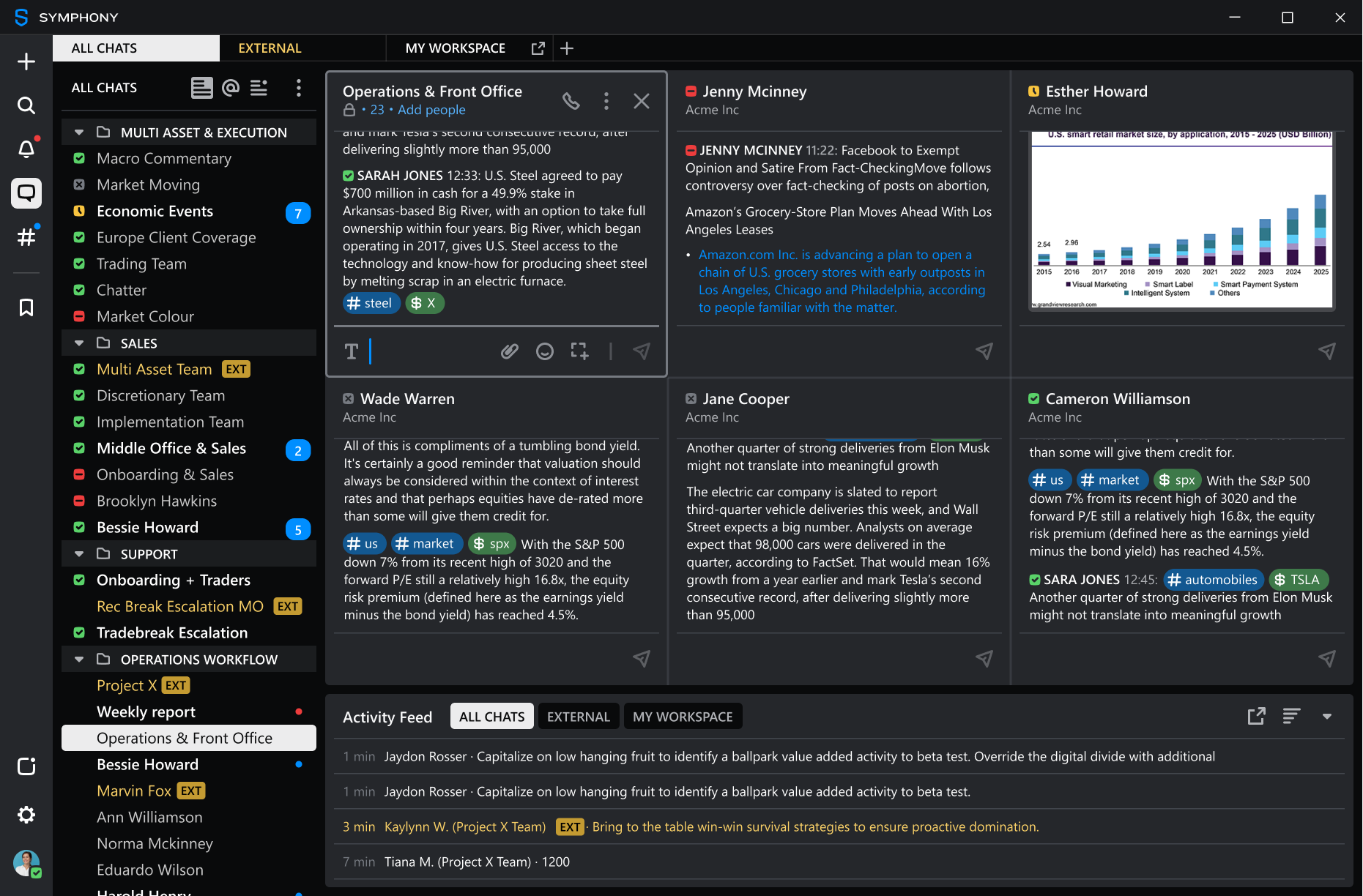 We've proudly served the best in the international finance
All you need to collaborate
Secure team chat, file-sharing, built-in compliance and automation tools
Symphony offers encrypted chat-based collaboration to teams of all sizes, with bots and automation to improve everyday workflows.
Symphony's strong focus on compliance and encryption dramatically lowers risk and frees up resources your company can use to invest and grow.
Work smarter with integrated bots and apps
Find efficiency and innovation
Utilize Symphony to connect and liquefy financial transaction workflows
Get the information you need in context within secure chat to work in real-time from one place
Provide clients with fully compliant, real-time, rich data experiences wherever they are.
Evolving financial workflows through communication-powered networks.