Join Symphony's ecosystem as we build out better workflows.
Partners create tools and technology that speed work and save money. Access to Symphony's developer sandbox and open API platform make it simple to start innovating here. Today.
Help customers stream info-rich, visually engaging data sources into Symphony workflows. Consult on industry-specific technology solutions. Whatever your specialty, our customers need you.
Start building your signature workflow bot today to bring accurate, real-time information to users in context, via chat exchanges, or by other innovative means.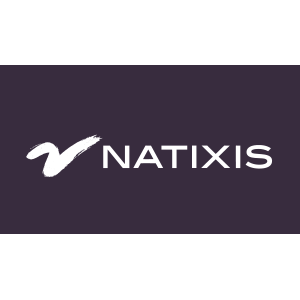 Open APIs provide opportunities for developers to partner with third-party financial apps, helping integrate those services directly onto Symphony's platform.
Workflows like this take tasks from 30 minutes to zero because [SGBot] does it automatically.
Head of Sales and Trading Process Factory at Société Générale
Our main goal for the Concerto bot was to consolidate access to legacy tools … With the help of Symphony, we have eliminated the manual work and can focus instead on delivering expert services.
Director of BPCE Investor Relations at Natixis
The nirvana is there's a single service which everybody subscribes to, and from a technology perspective it makes it super simple.
Vice President at Goldman Sachs
The Query Research bot is just a very simple way to access the pieces of research we're publishing, and to share them with clients, which is the main thing.
Global Head of Business Development Global Research at HSBC
Being a partner allows you to engage with your customers more easily and connects you with a powerful ecosystem bursting with innovation.
A new distribution channel to deliver innovations to companies in financial services

Direct access to a community of business decision makers who value innovation

Stronger competitive positioning through integration of Symphony into partners' products

Connection to a booming finserv ecosystem via sponsorships and events.
Symphony and AccessFintech Partner

Symphony and AccessFintech are partnering to extend data sharing, communications and workflow collaboration across their platforms. The partnership combines Symphony's collaboration and communication platform with AccessFintech's data management and workflow network solution to expedite the resolution of discrepancies such as trade fails and mismatches in the post-trade environment.  Enriching AccessFintech's workflow with Symphony's communication platform further empowers operations professionals to expedite the resolution of trade exceptions with greater ease and efficiency.
Amazon Web Services (AWS) is Symphony's latest partner to expand our capabilities in secure cloud computing. Everything's in place for Symphony customers to innovate on a global scale.
Think your company might be a fit?
All the benefits of scalable, cloud-based team collaboration and the industry's strongest security and encryption model plus Amazon's world-class Web Services platform. Symphony is the only cloud-based collaboration solution that combines end-to-end encryption, borderless external and internal communication, and enterprise-class administration all available on AWS for truly scalable, secure performance.
Become a Symphony partner
Revitalize your business while helping advance the digital future.