Meet clients where they are
Digitally differentiate without sacrificing compliance
Securely communicate with clients and contacts via text message, WhatsApp, and WeChat from the safety of Symphony. Maintain surveillance and ensure all conversations can be captured and retained.
View all conversations in one place – centralize multiple communication channels into a single, compliance-approved platform.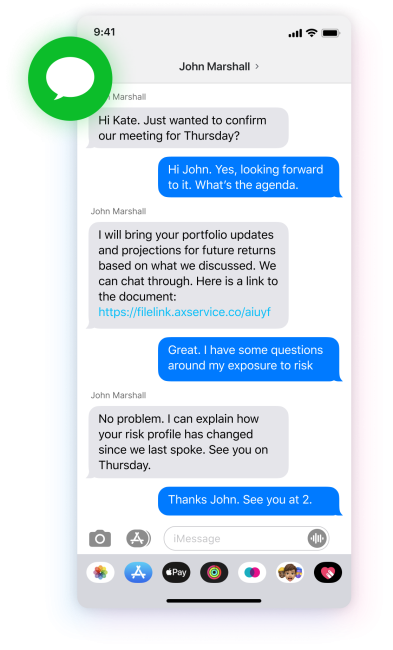 99% of all text messages sent are opened making it one of most effective communication and engagement channels. Immediately reach clients, contacts or employees in the most convenient and preferred place for them, on their phone.
Drive traffic to your platform or portal by texting links to content and get attention fast by texting urgent notifications and time-sensitive requests.
The world's number 1 messaging app
Engage in a more personal manner with clients on WhatsApp. Enhance relationship management with highly personalized responses, availability and support.
Connect advisors to high-net worth clients, and extend your reach in major emerging markets such as LATAM where WhatsApp is dominant.

Streamline routine queries and requests with automation using Symphony bots to free up time to deliver greater high-touch value.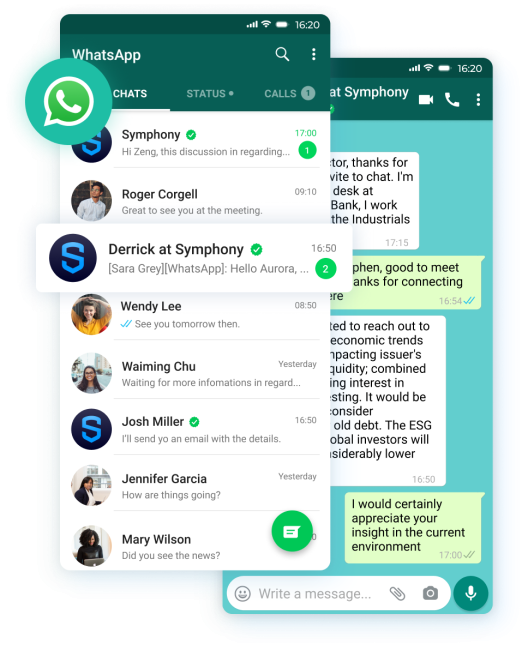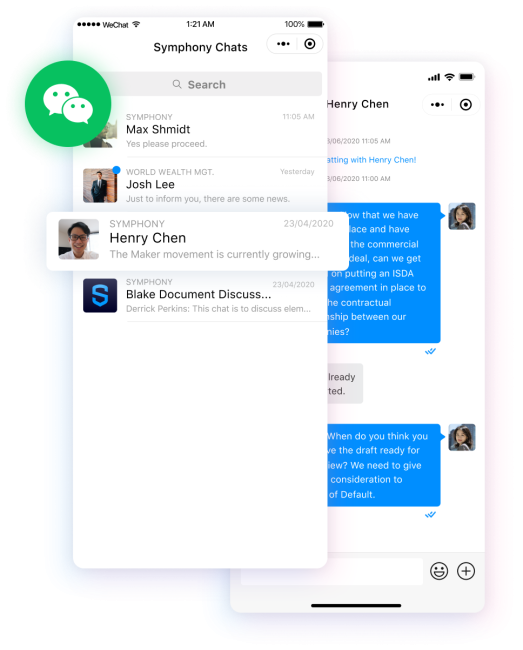 WeChat is China's most popular messaging app with over 1 billion monthly active users.

WeChat is one of the main ways people communicate in China. Even when doing business, people prefer WeChat to email. It's even more prevalent because services like Facebook are blocked in China.

However WeChat also reaches users beyond China - it is the fifth most widely used social networking app in the world popular in Hong Kong, Singapore and with Chinese users living in the U.S.
Embed Symphony into your digital channels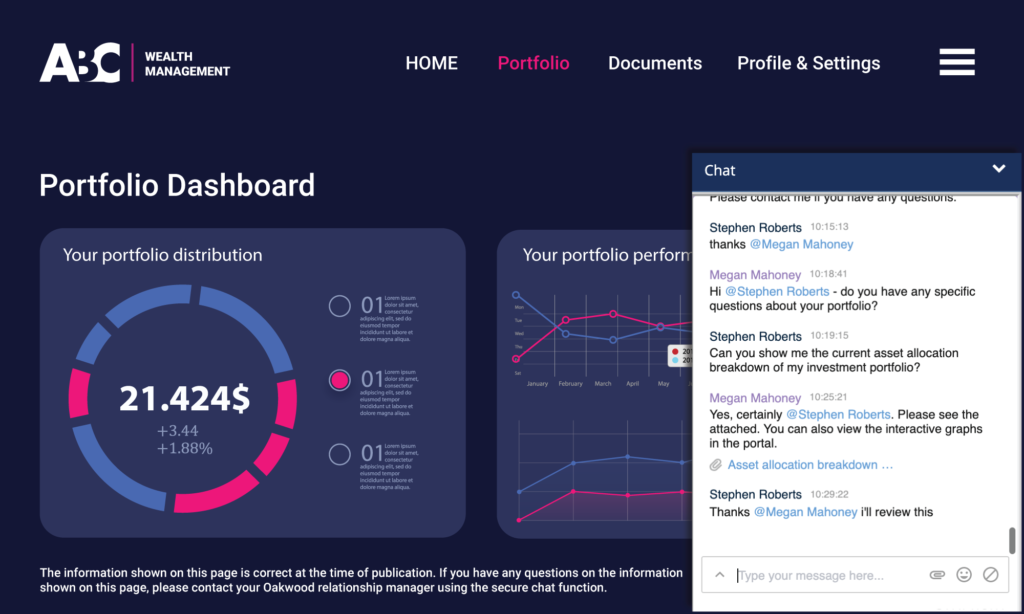 Enhance and differentiate your digital offerings across:
Single dealer platforms:
Provide secure real-time chat between clients and sales and trading coverage and research teams
Help client research and price discovery and distribution with bots
Wealth management portals:
Provide secure real-time chat between clients and advisors/relationship managers/private bankers
Automate low-level client interactions with bots
Research portals:
Provide secure real-time chat between clients and research analysts
Simplify client research discovery and distribution with bots
Customer support sites/portals:
Use Symphony as the secure second line between retail customer support and your internal teams
Automate low-level client queries and interactions with bots
Set-up time to talk about your use cases and provide a tailored demo