Connect with speed using LINE
Efficient client communication without sacrificing compliance
Secure conversations on LINE
LINE continues to grow in prominence as a channel for highly personalized business outreach in Japan and Southeast Asia.
Symphony federates with LINE to deliver compliance-enabling communication in a secure and enterprise-grade collaboration platform.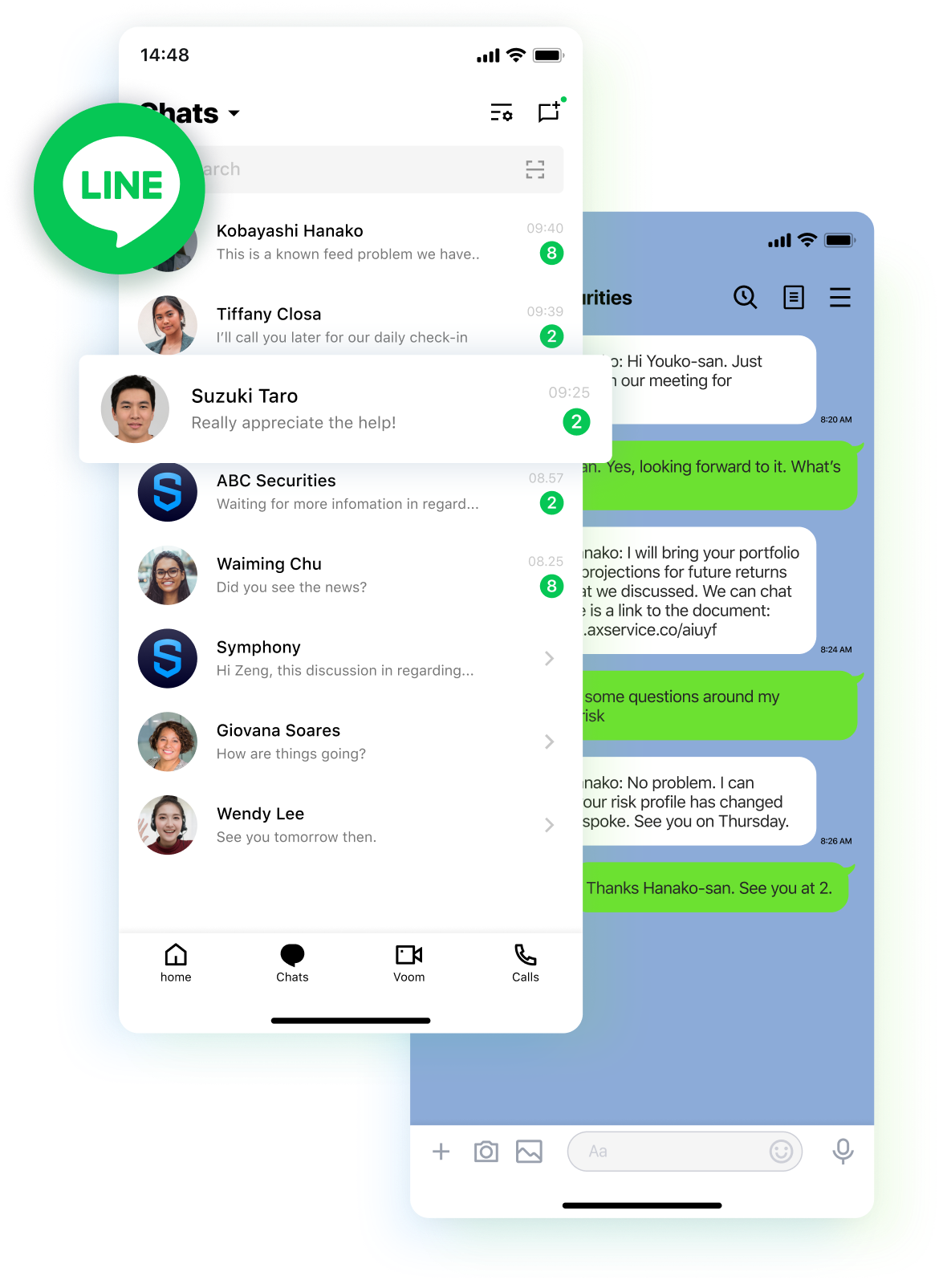 Reduce friction and stay compliant
Communicate with clients on their preferred channel, reducing friction and expediting communication
Capture and retain messages to help meet recordkeeping requirements for regulatory compliance
Time-saving, easy-to-use features streamline and enhance client communication
Govern users' access with permission & contact management. All messages are tagged & can be exported to a predetermined archive via Symphony Content Export.
LINE's official messaging APIs enable a reliable, intuitive and user-friendly experience.
Streamline the client experience with fast and secure onboarding through just three taps.
Streamline messaging communications, compliantly
Get started with Symphony
We're happy to answer questions and get you acquainted with Symphony and our family of products including Cloud9, StreetLinx and Amenity Analytics.