Embedded collaboration platform
Add Symphony messaging to existing applications, platforms and portals
Symphony Embedded Collaboration Platform
Responding to clients and peers in real-time is vital for modern financial workflows. Embed Symphony within your existing applications to unlock instant external connectivity and next-level workflow efficiency.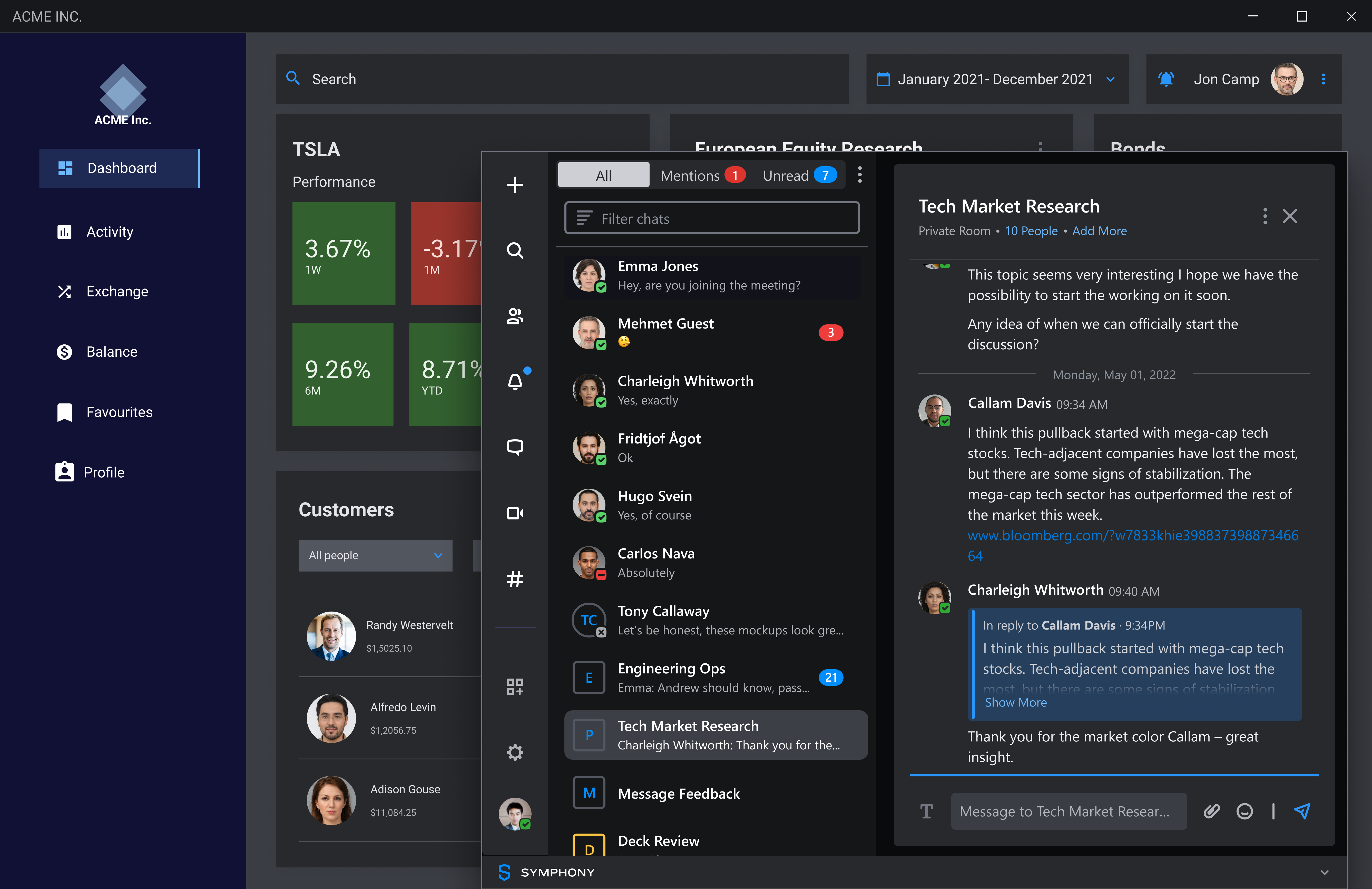 Via a single sign-on authentication, embedded-Symphony allows you to share content and initiate group chats in real-time
Communicate with counterparties set up to collaborate externally, enabling access to over half a million users from 1,000+ institutions
Engage third-party technology solutions and bot automations through Symphony's cloud network and open API delivery
"Symphony's embedded collaboration platform combined with NatWest Markets' Agile Markets creates a customer experience that is truly immersive."
Theodore Sicora
Product Manager of Cross Product Sales, NatWest Markets
Plug Symphony into your workflows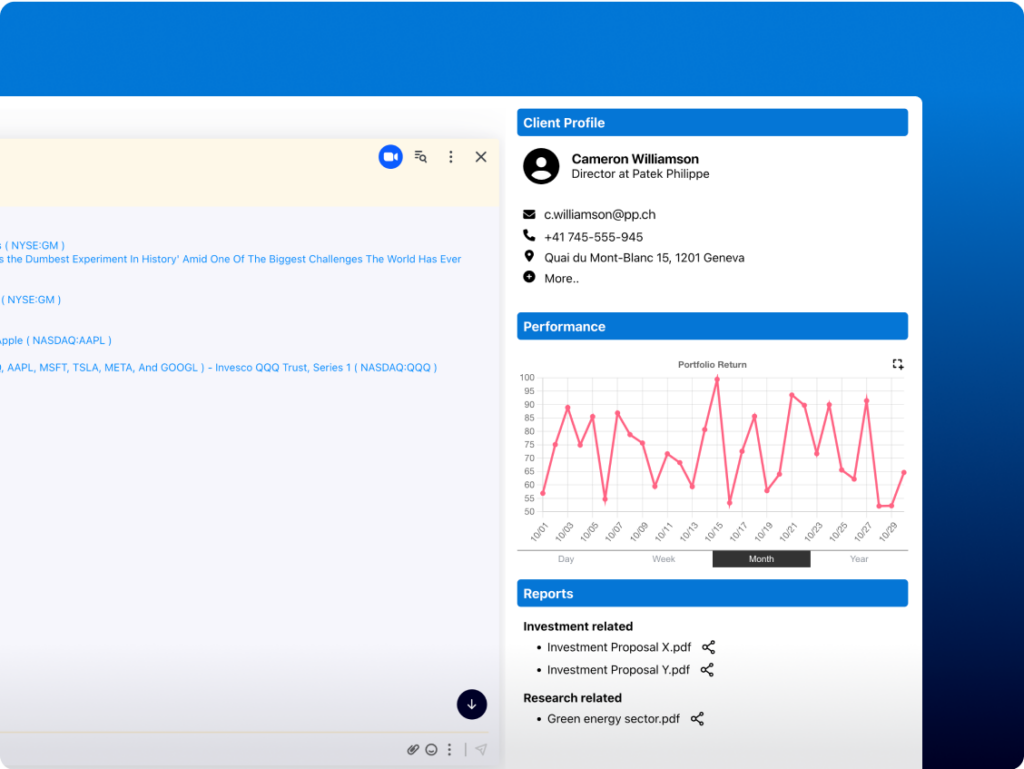 High-net-worth clients securely interact with advisors while bots automate and enrich service within your management portal. Client coverage provides instant feedback and communication from Symphony in a dedicated external chat.
Platform users approved for external collaboration can access Symphony's verified directory; maintaining context of research, pre and post trade workflow. Solution providers are provisioned to manage their users on Symphony's open network and extend compliance enabling capabilities to their owned ecosystem.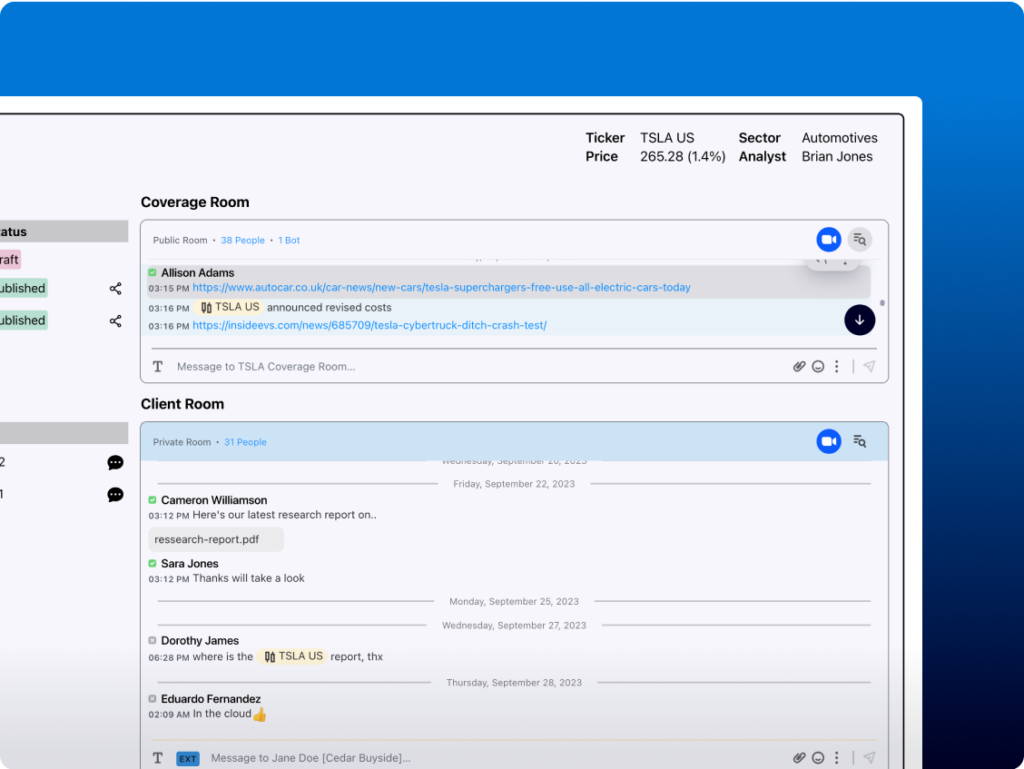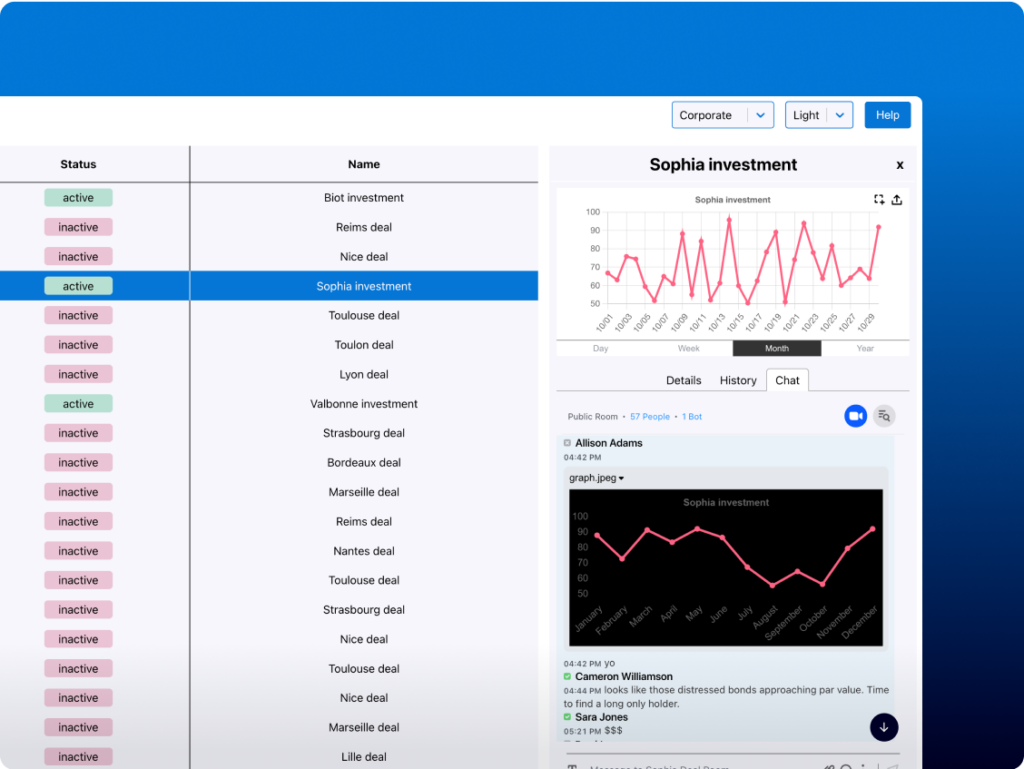 Institutional and retail clients engage and aggregate content within your client portal and glean real-time insight enriched by Symphony's bot automation capabilities. Brokers and service providers augment insights and research by providing additional context from Symphony in an external chat.
We're happy to answer questions and get you acquainted with Symphony and our family of products including Cloud9, StreetLinx and Amenity Analytics.