Efficient client communication without sacrificing compliance
Markets demand constant communication. 99% of SMS messages are opened while 97% are read within 15 minutes. Why sacrifice this speed and reliability due to compliance concerns?
Symphony enables recordkeeping of SMS, ensuring users have a high impact communication channel without sacrificing compliance.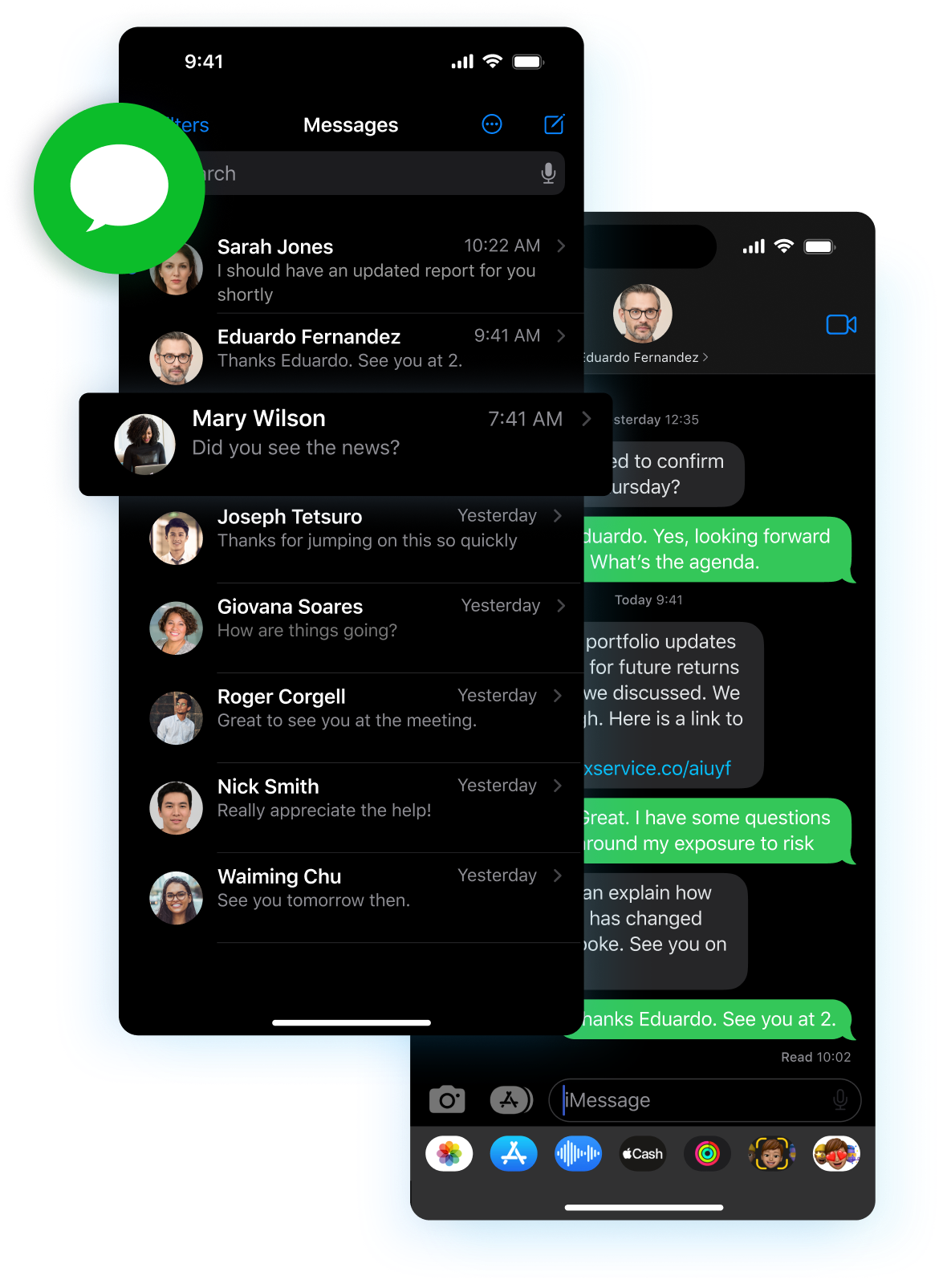 Reduce friction and stay compliant
Communicate with clients on their preferred channel, reducing friction and expediting communication
Capture and retain messages to help meet recordkeeping requirements for regulatory compliance
Time-saving, easy-to-use features streamline and enhance client communication
Maintain a consistent presence and partition work and personal with a dedicated business number.
Add your contact in Symphony and begin messaging instantly – no downloads or check boxes.
Send attachments securely through a unique URL or receive incoming MMS messages.
Streamline messaging communications, compliantly
Get started with Symphony
We're happy to answer questions and get you acquainted with Symphony and our family of products including Cloud9, StreetLinx and Amenity Analytics.