Cloud9 Voice Solutions for traders and trader-adjacent teams
Empowering finance & trading teams with compliance enabled cloud-based voice communication collaboration
Empowering finance & trading teams with compliance enabled cloud-based voice communication collaboration
Modern workflows require modern solutions. Cloud9, part of Symphony, is the leading cloud-based, compliance-enabling voice platform purpose-built for high-touch communication.
Our scalable voice technology maximizes efficiency by defragmenting communication and connecting traders and trader-adjacent teams instantly.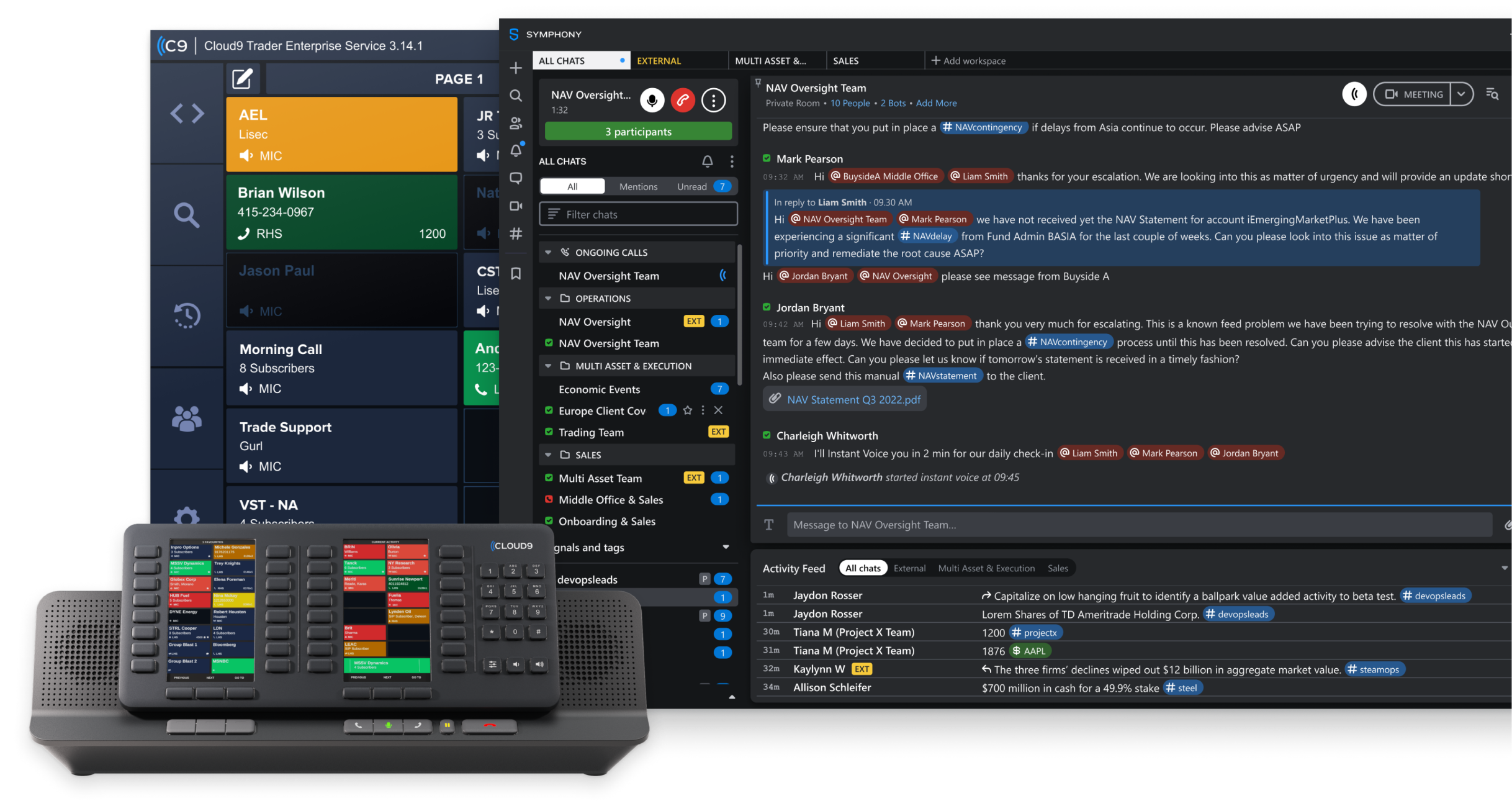 Creating the industry's voice engine
Distributed, compliance-enabled workflows, delivering instant connectivity – remotely or in the office
Share critical information seamlessly via voice connectivity – adding speed, efficiency and accuracy
Rich metadata and interoperability empowers voice workflow analysis and insight
Connect users across your organization
Break down communication silos and provide instant voice connectivity – boosting workflow efficiency from beginning to end.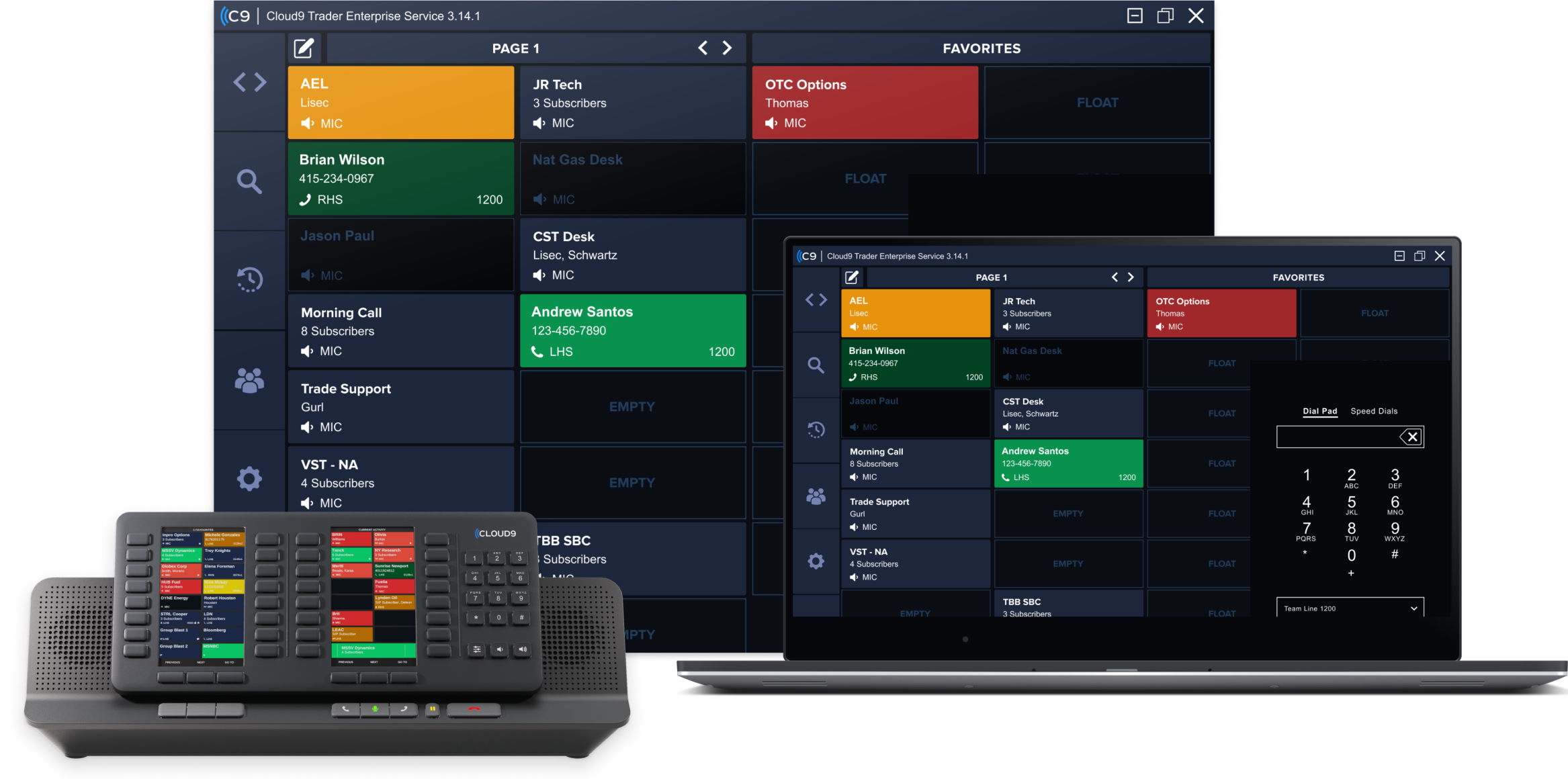 The cross-organizational solution native to Symphony. A voice solution built-for-speed with seamless transition from chat to voice – no dialing or ringing – enabling voice connectivity to the internal Cloud9 network to break down communication silos.
A global intercom communication solution across internal teams for trader-adjacent connectivity. Incorporates turret features such as dial tone, hoot & holler channels with high quality audio and built-in compliance-enabling voice capture.
A complete voice engine for full-featured turret replacement, giving you maximum connectivity to external counterparties. Full suite of call modes to complement any trading volume or style with inherent business continuity compliance and global accessibility.
Symphony Demo - Sphere and Cloud9
The only fully compliant, fit-for-purpose voice communication system that meets the complex needs of the largest global banks
Delivers the most robust and richest set of voice metadata in the industry, with the highest quality digital audio
Open and Interoperable framework enables seamless connectivity to its network of financial technology partners
Get started with Symphony
We're happy to answer questions and get you acquainted with Symphony and our family of products including Cloud9, StreetLinx and Amenity Analytics.