Key drivers analysis with Amenity Analytics
Respond to changing markets and client needs with a real-time lens into key equity topics
A fast, accurate, and scalable way to get human-level understanding of key fundamental factors in real time. Use Amenity Key Drivers on any source of unstructured text, including news, earnings calls, SEC filings, and financial documents.
Identify events that affect company health and performance from major themes such as CapEx, guidance, headwinds/tailwinds, wages, margin, and more.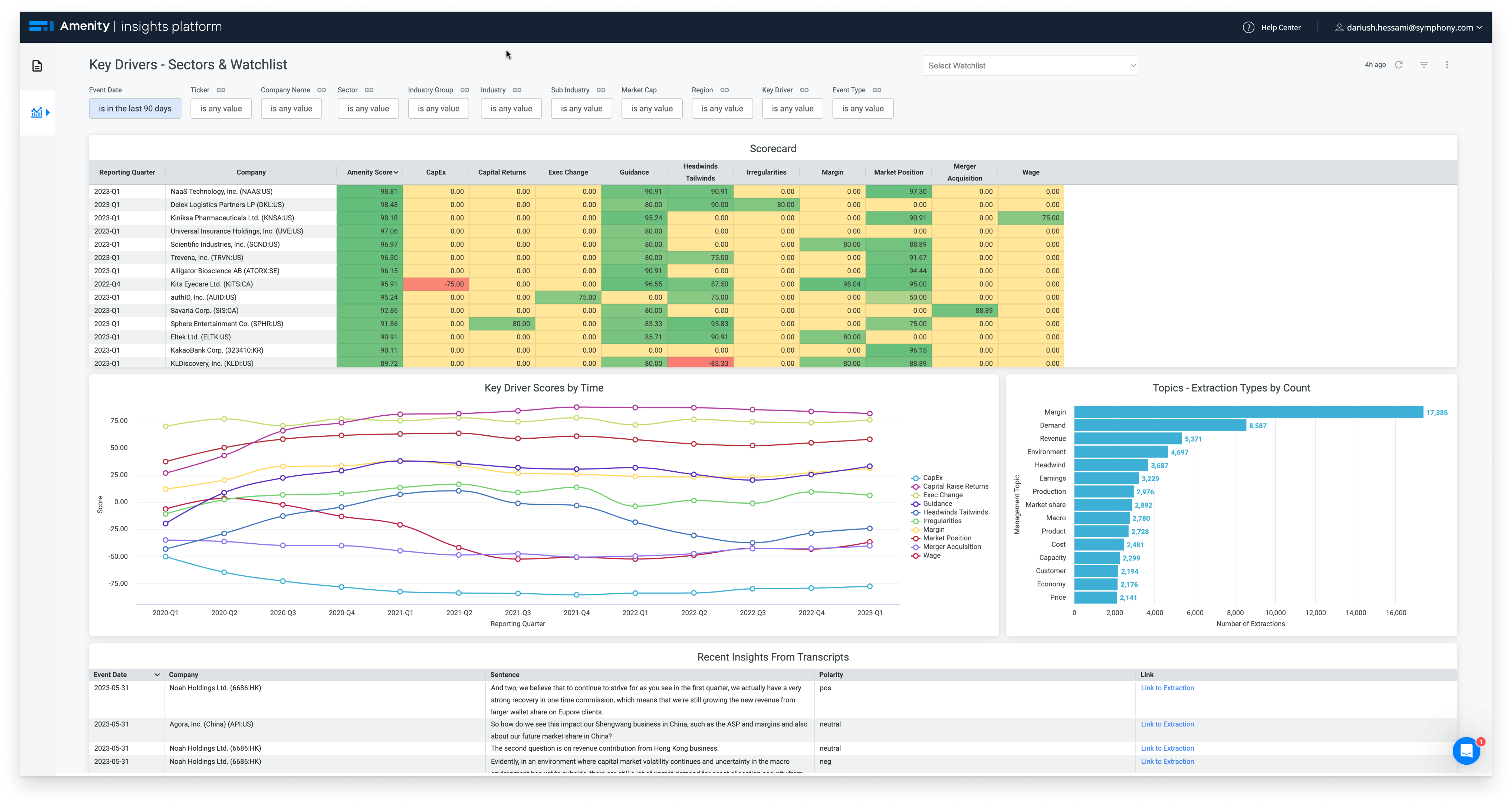 From information overload to actionable intelligence
Decipher text with insights based on fundamental company drivers not discoverable elsewhere.
Uncover risks, triggers, and impactful patterns. Make better informed investment decisions.
Address changing markets and client needs in real time via APIs, dashboards, and alerts.
Business Intelligence Analysis
Stay on top of rapidly changing landscapes with real-time alerts on companies, topics, and trends. Generate better tactical responses and informed decisions.
Management teams can obscure or misrepresent company issues with deflective and irregular language. Can you detect these patterns before changes in equity performance?
Data breaches, fraud, and scandals are divulged across sources too numerous to read. Cut through the noise. Know and act before it's too late with Amenity.
Analyzing company sentiment and disclosures can require a huge amount of manual effort. Automate the monitoring process with Amenity.
Earnings season requires an instant read on vast amounts of data during the busiest times of the year. Skip the maintenance work and get straight to analysis.
ESG and sustainability developments for companies can be found in news, filings, transcripts, and hundreds of other sources. How do you form a complete picture?
Goods and services and business models drive company valuation more than industry classification. How do you track and leverage this in your investments?
Events reported in the news may have profound implications for companies. We track the news that can help you measure performance and mitigate risk.
Research enriched with critical metadata improves discoverability, readership, and control. How do you accurately tag themes and entities in your content at scale?
Modern NLP for Financial Services
We're happy to answer questions and get you acquainted with Symphony and our family of products including Cloud9, StreetLinx and Amenity Analytics.
Stay Informed and See Our Analytics in Action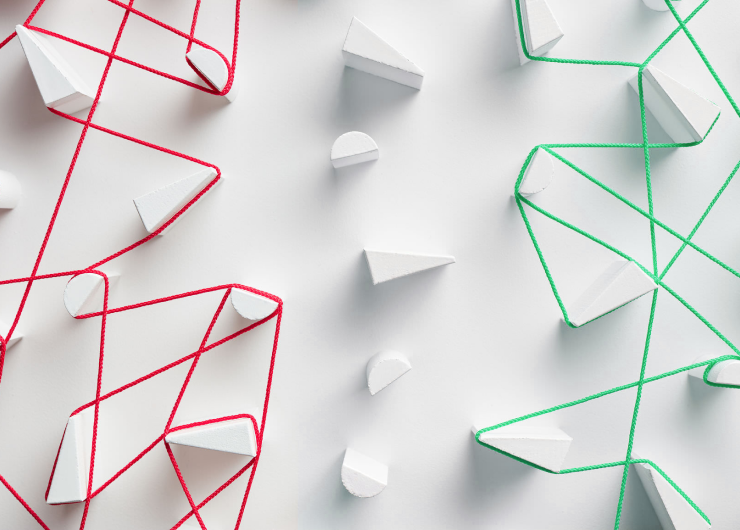 Finding Alpha by Analyzing Margin Sentiment