Trading support with Cloud9:
Turret phone & communications system
Enable internal voice collaboration across your organization
Seamlessly integrate internal* teams into voice trading workflows, increasing the speed and accuracy of information transmission – from ideation to settlement.
High quality audio with compliance-enabling voice capture incorporates turret features such as dial tone, hoot & holler channels.
*External connectivity available with Desk+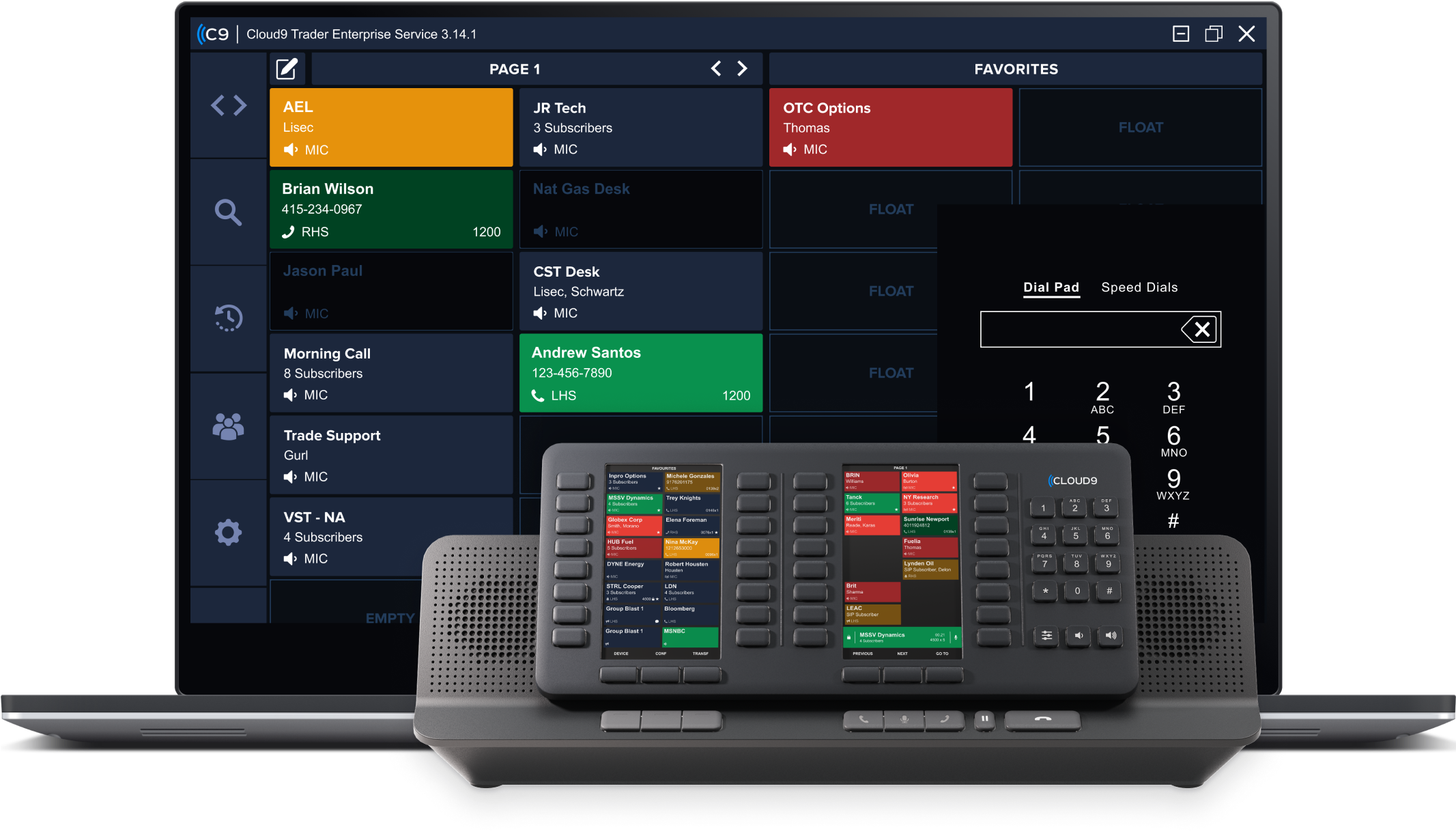 Connecting internal teams for global collaboration​
Global intercom communication across internal teams
Instant access to the entire intra-firm directory
Features such as dial tone, hoot & holler channels
Instant, internal voice communication
Distributed, compliance-enabled workflows are supported by a rich digital feature set, delivering instant connectivity across teams and counterparties – remotely or in the office.
Share critical information seamlessly via voice connectivity – adding speed, efficiency and accuracy to everyday processes.
Rich metadata and interoperability with a full spectrum of industry partners delivers comprehensive structuring and monitoring of voice data – empowering workflow analysis and insight.
We're happy to answer questions and get you acquainted with Symphony and our family of products including Cloud9, StreetLinx and Amenity Analytics.