Efficient client communication without sacrificing compliance
China's preferred platform
90% of Chinese professionals prefer WeChat for communication, making the platform the de facto inroads to the world's most populous market.
Symphony's federated WeChat solution provides international users a compliance-enabling avenue for communicating with clients.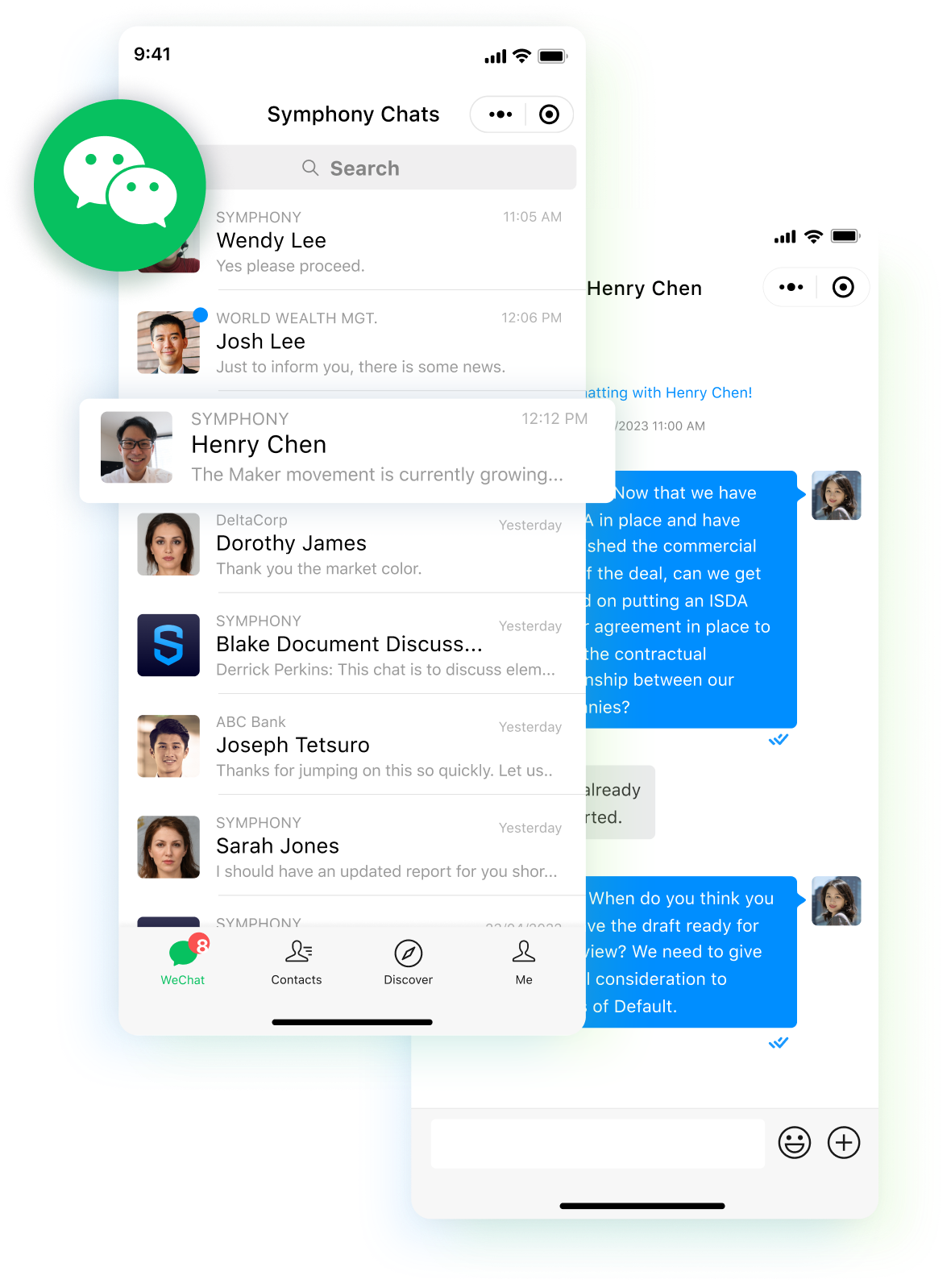 Reduce friction and stay compliant
Communicate with clients on their preferred channel, reducing friction and expediting communication
Capture and retain messages to help meet recordkeeping requirements for regulatory compliance
Time-saving, easy-to-use features streamline and enhance client communication
Clients interact intuitively with native notifications and user names displayed in the messaging application.
Manage contacts and conversations with ease and support 1:1 and group chats, attachments, and in-line replies.
Embed terms and conditions and customize mini-programs and notifications to enhance client experience.
Streamline messaging communications, compliantly
Get started with Symphony
We're happy to answer questions and get you acquainted with Symphony and our family of products including Cloud9, StreetLinx and Amenity Analytics.