Mobile communication, captured
Enhance client engagement with fast, flexible and high-touch communication
Compliance-enabling mobile communication
Mobile communication doesn't need to come at the cost of compliance. Mobile recording, powered by Umony, captures messages and calls across corporate and personal mobile devices1, delivering fast, compliance-enabling engagement with peace of mind.
1 Call capture and carrier network functionality is currently in development for future availability and is subject to change.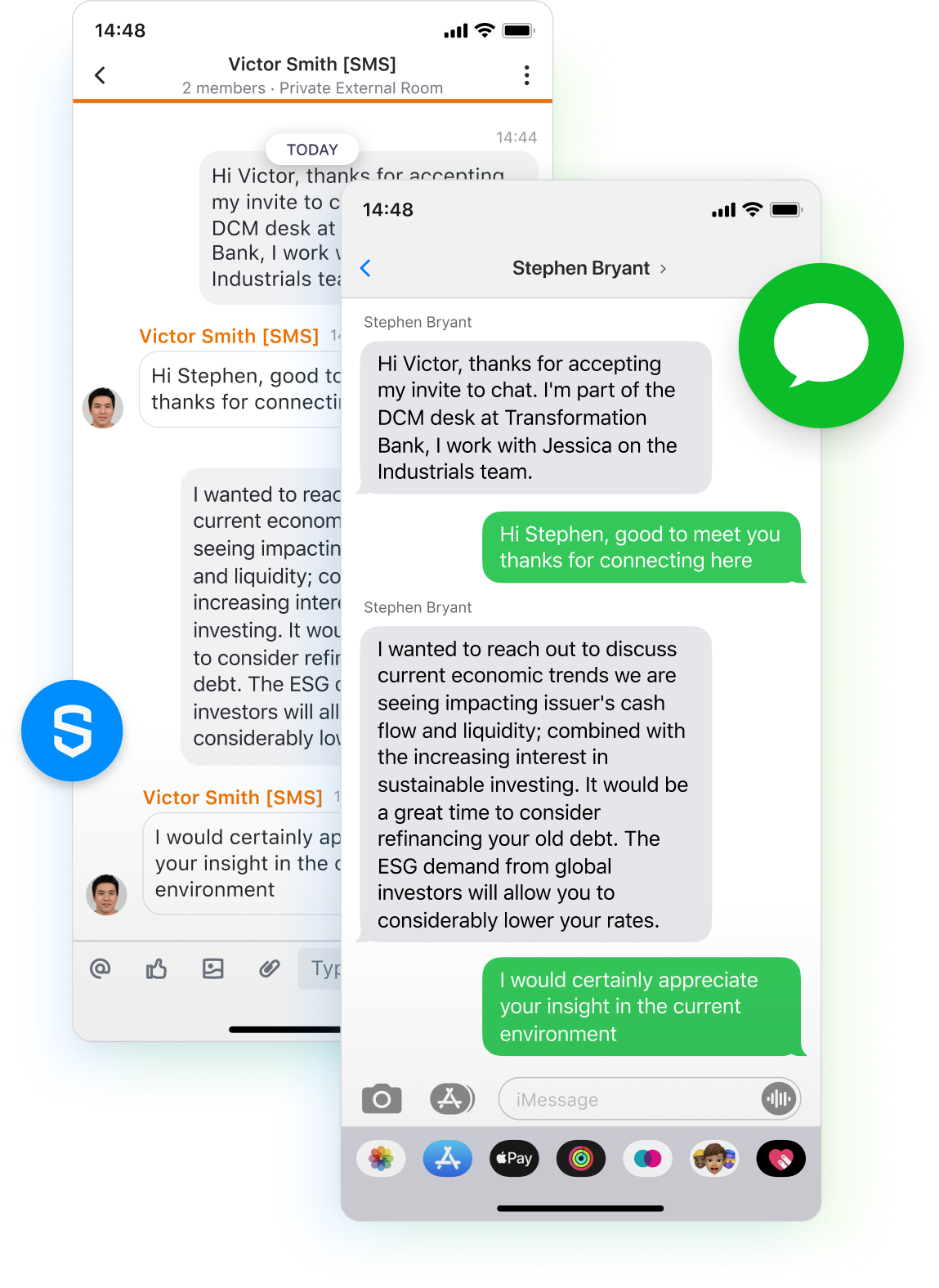 Mobile engagement with peace of mind
Build client trust and partnership with fast, personalized and high-touch communication over mobile messaging and voice networks.
Consolidate the audit trail and help meet recordkeeping requirements via integrated retention archives and transcription services.
Flexible communication on or off the desk with real- time synchronization of calls and messages across devices and platforms.
Consistent presence on any device
Integrate with mobile carrier networks to capture calls and SMS in native phone applications with convenient synchronization to the Symphony desktop and mobile application.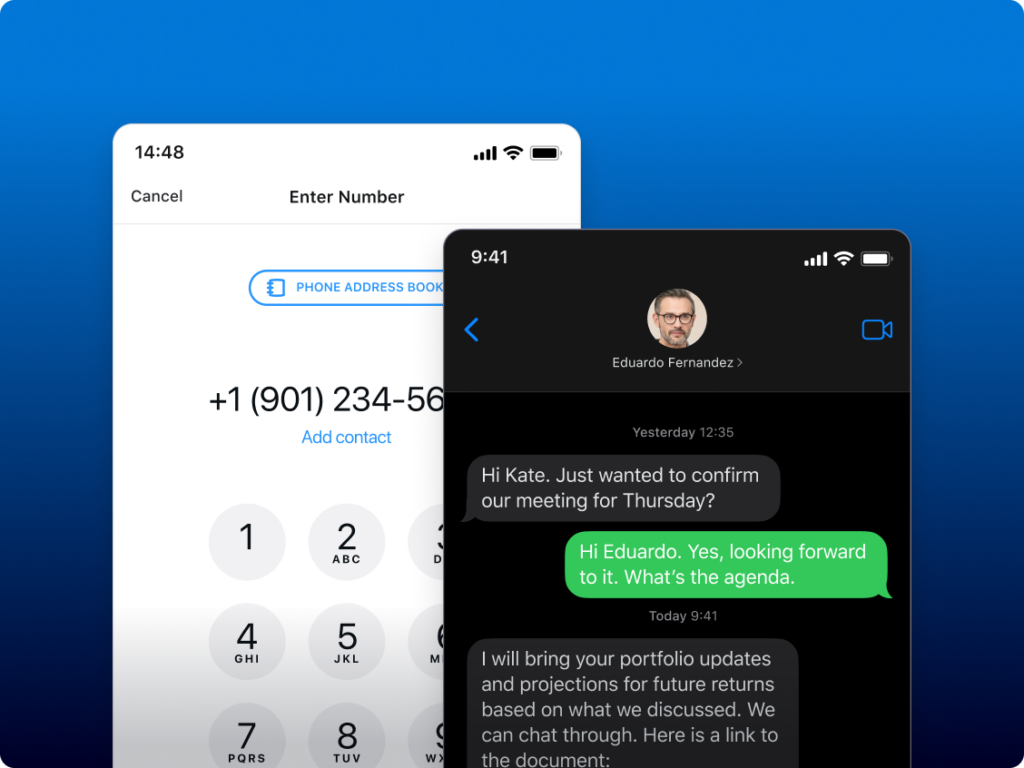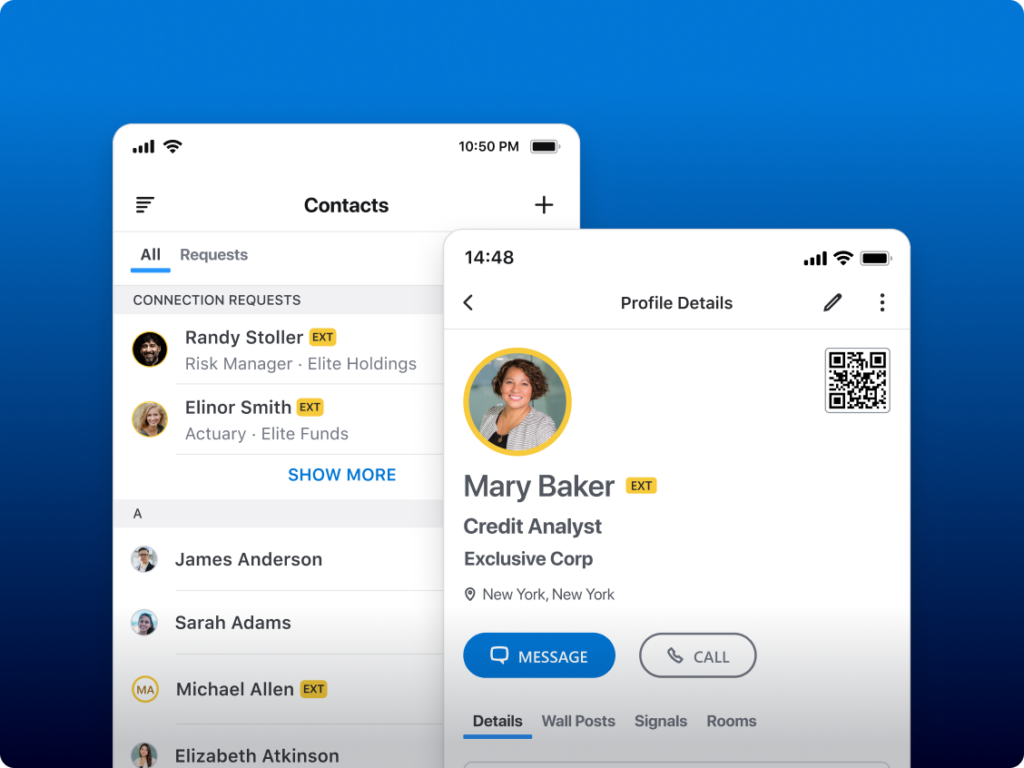 Images for illustrative purposes only
Maintain a business-only phone number accessible through Symphony and powered by Umony, keeping business communication separate and secure.
Get started with Symphony
We're happy to answer questions and get you acquainted with Symphony and our family of products including Cloud9, StreetLinx and Amenity Analytics.