Efficient client communication without sacrificing compliance
The world's number one messaging app
With over 2 billion users, WhatsApp remains a critical channel for efficient communication. However, as few as 15% of financial firms are adequately monitoring employee use of the platform.
Symphony helps capture and retain WhatsApp messages, providing regulated users high-touch client communication with peace of mind.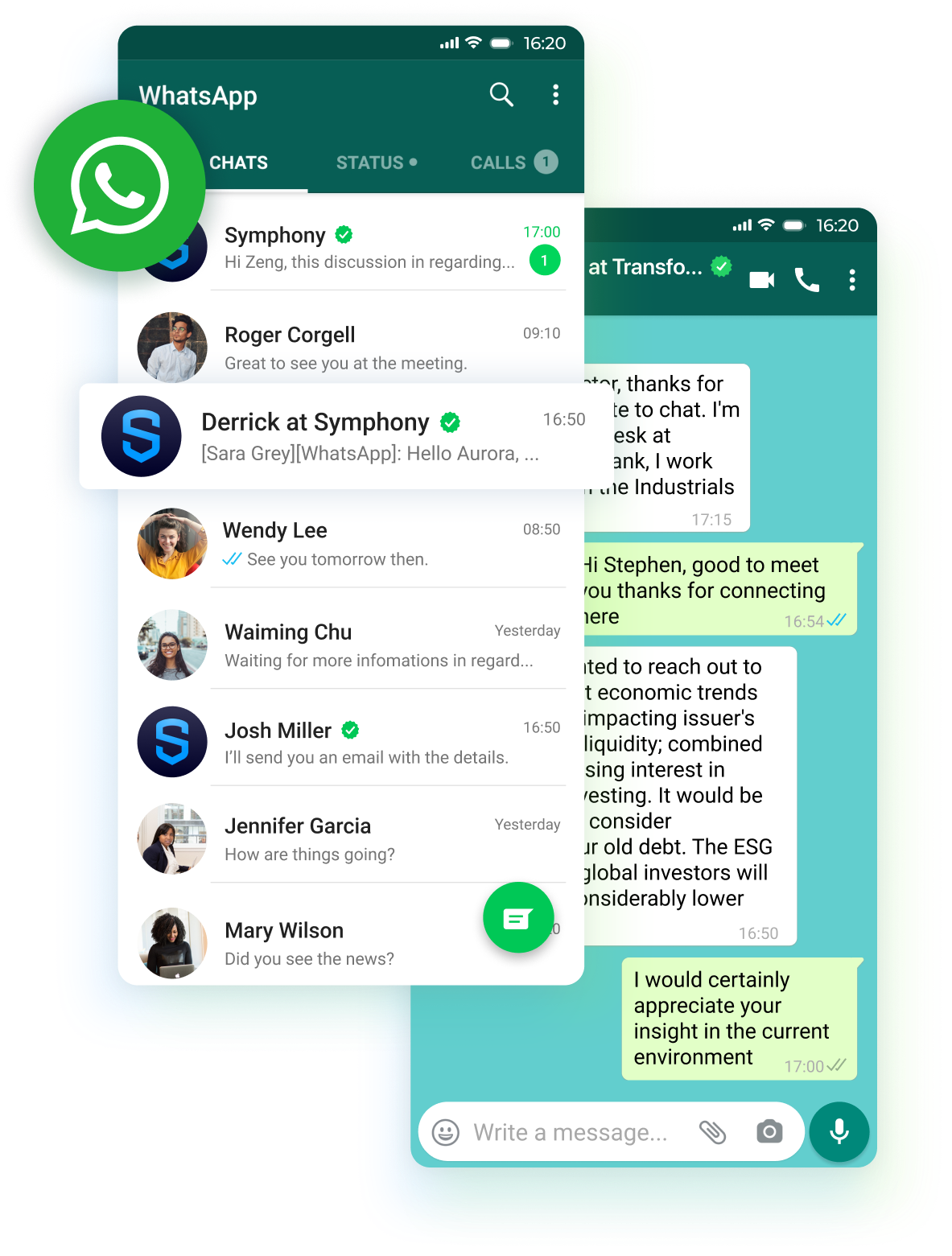 Reduce friction and stay compliant
Communicate with clients on their preferred channel, reducing friction and expediting communication
Capture and retain messages to help meet recordkeeping requirements for regulatory compliance
Time-saving, easy-to-use features streamline and enhance client communication
Meta Business Solution Provider
Symphony integrates Meta APIs with our own on-premise API estate, enabling enhanced privacy.
Users extend their communication network beyond Symphony to clients who use WhatsApp as normal.
Enterprise-grade collaboration, user access management, and bot-powered automations and workflows.
Streamline messaging communications, compliantly
Stay connected on WhatsApp
Onboard a contact via the Symphony Connect app to expedite WhatsApp messaging communication
Integrated platforms allow you to chat directly between Symphony and WhatsApp, reducing context switching
Forward materials from other Symphony rooms, including attachments and URLs, for seamless information sharing
Get started with Symphony
We're happy to answer questions and get you acquainted with Symphony and our family of products including Cloud9, StreetLinx and Amenity Analytics.