Transparent ESG Solutions
ESG analytics intelligence data reporting solutions
Cut through the noise with real-time analytics that alert important changes on ESG matters
As focus on ESG issues continues to grow, so does the volume of disconnected ESG stories. Amenity's purpose-built, AI products help to decisively cut through the noise in the marketplace and monitor the information that matters
Our AI products analyze annual reports, sustainability reports, and news to track performance and surface risks via APIs, dashboards, and alerts.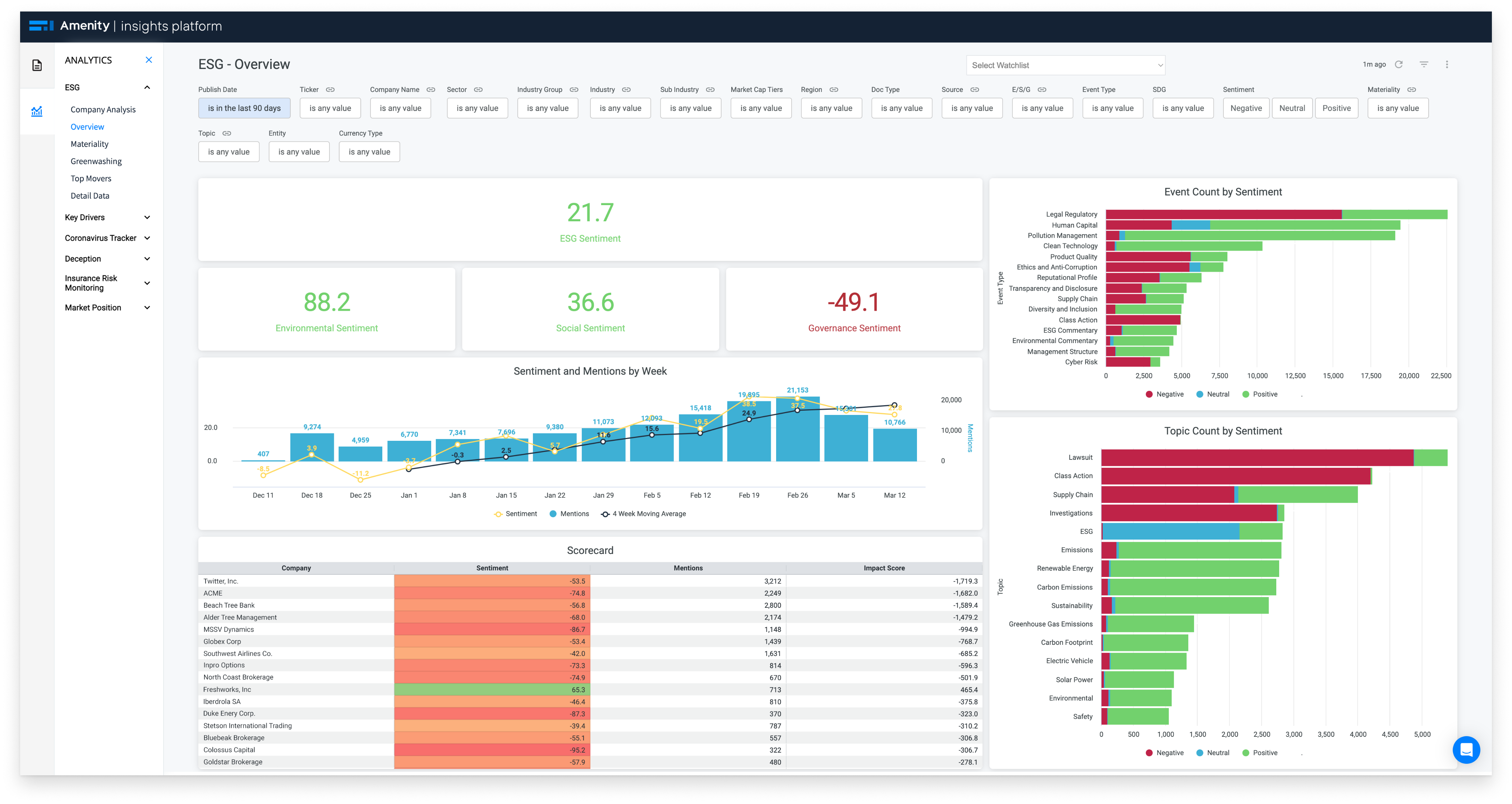 From information overload to actionable intelligence
Ready-to-use AI platform for ESG. Mitigate risks, reveal potential impact opportunities, and visualize ESG trends.
Configurable, purpose-built, ESG intelligence. Iterate your ESG hypotheses in weeks or days.
Alpha-generating signals to assist trading strategies. Capture real-time changes in news, earnings, and more.
Amenity solutions helped to identify what ratings actions cited ESG considerations when assessing issuer credit quality.
Amenity maximized the investment of decades of published research by harvesting the value of the bank's IP through an ESG lens to re-target it to a new audience.
Sustainability Investor, Greenwashing
Companies are incentivized to tell the best story possible about their ESG practices. Amenity has created a dataset that finds divergences between company statements and the news.
Sustainability Investor, Risk
Amenity implemented monitoring and surveillance to protect portfolios against looming ESG risks that may impact performance and created investor alerts on managed portfolios.
Sustainability Investor, Materiality
Amenity's off-the-shelf ESG analytics was used for portfolio tracking to identify in real time when material ESG conversations took place in online news.
Sustainability Investor, Deception
Amenity developed a signal as a proxy for management transparency. Analyzing clarity in earnings Q&A showed outsized returns for firms with routinely low deception (high clarity).
Real-Time ESG Performance
Modern Materiality in ESG Webinar
ESG Dashboard Introduction
We're happy to answer questions and get you acquainted with Symphony and our family of products including Cloud9, StreetLinx and Amenity Analytics.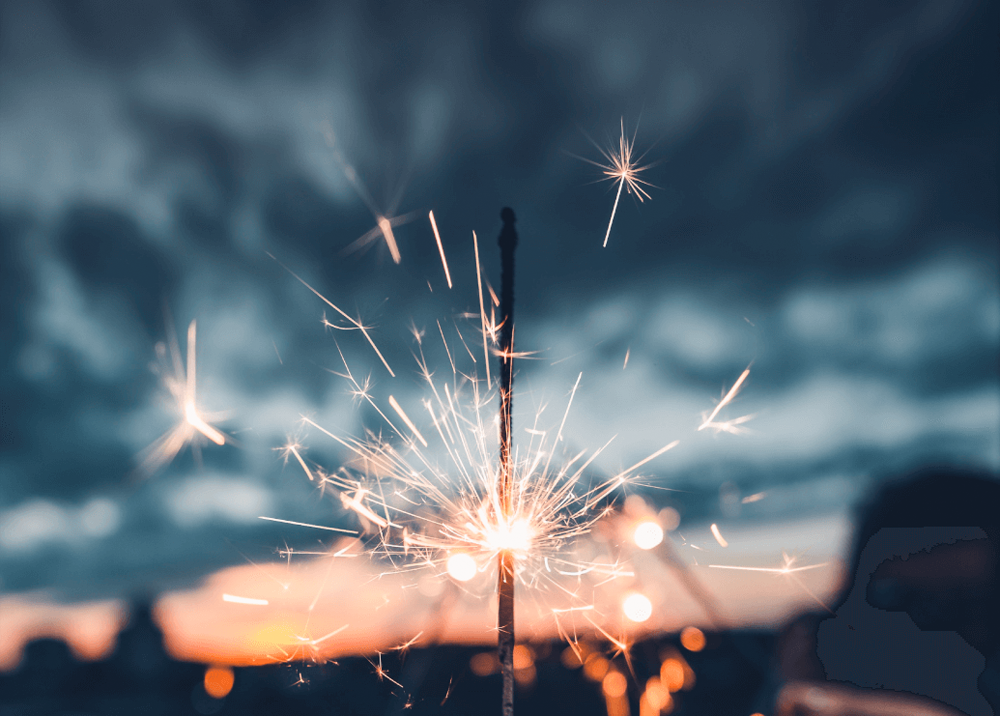 Stay Informed and See Our Analytics in Action
Watch the Latest Amenity Webinars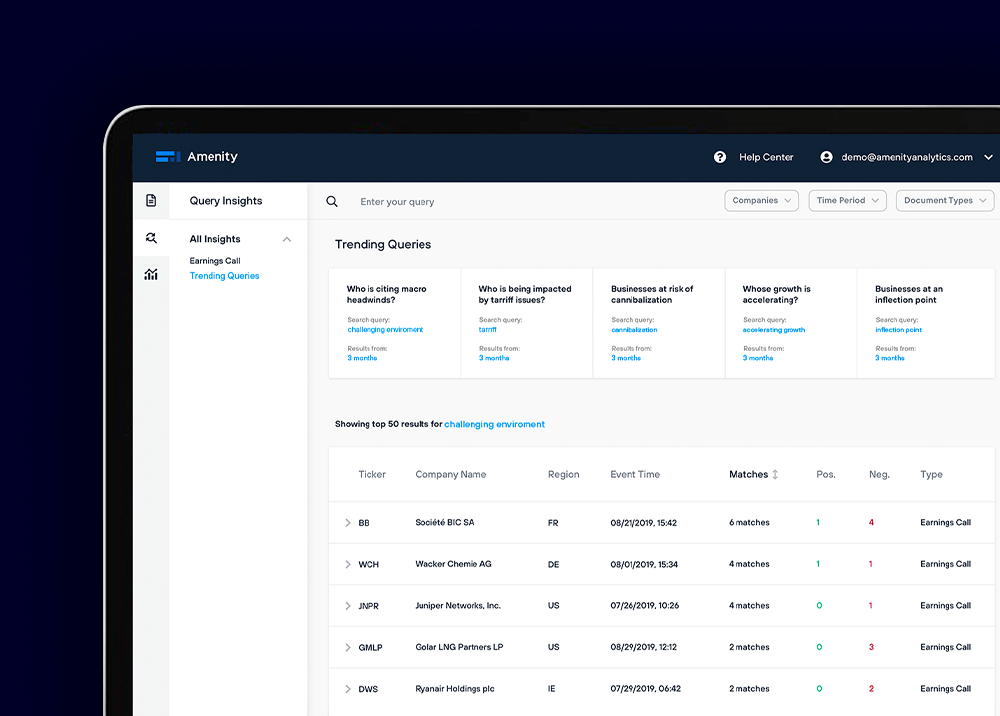 Real World Examples of Challenges and Solutions
Get the Amenity Newsletter for
Real-Time Market Insights
Get the Amenity Newsletter for Real-Time Market Insights