Symphony accelerates its investment in Japan, unveiling Japanese UI for its secure collaboration platform
Symphony chooses Japanese as first non-English interface
TOKYO, JAPAN – September 20th, 2018 – Symphony Communication Services, LLC unveils its first non-English User Interface (UI) in Japanese for its secure and compliant collaboration platform. Symphony offers integrated messaging, file sharing, audio/video conferencing, screen sharing and automated workflow capabilities to the global financial community, including over 350,000 licensed users and more than 340 customers. The Japanese-friendly user interface will be rolled out in phases to all of Symphony's customers in Japan, including local offices of global financial institutions and domestic securities firms.
As one of the key markets for Symphony and a critical player in the global financial ecosystem, the introduction of the Japanese UI is just the beginning of the company's continuous investments in the market. After establishing the company's office in Tokyo in November 2017, Symphony has engaged with domestic partners and customers to build locally relevant automated workflow to increase the productivity of customers in the unique market.
One of the key local supporters of Symphony, Ryan Imaizumi, Global Pan Asian Equity COO, Mizuho Securities, says "As Mizuho aims for strong IT systems that are efficient and stable and will support its One MIZUHO Strategy, Symphony will serve a critical role to keep colleagues and peers from related institutions to communicate and collaborate in the aligned environment under strict compliance regulations. On this open platform, we were able to build our own chat bot to change our workflow more efficiently. The Japanese UI will definitely help accelerate the collaboration efforts among the fellow Japanese colleagues and stakeholders. "
As part of the enrichment of the localized offering for Japanese users, Symphony has been actively working with the local news and data providers, including Nikkei and QUICK, who have built chatbots and integrations to their platforms to provide relevant local contents and analytics. The empowered platform will open up opportunities for Symphony to support not only the financial services industry which requires strict information security and compliance, but also other regulated markets where data confidentiality is critical.
"We are excited to introduce this fully localized team collaboration platform to the Japanese market," says David Gurlé, Founder and CEO of Symphony. "We are thrilled to be able to meet the demand for a secure and compliant collaboration solution that helps Japanese corporations evolve their digital strategy to accomplish the government-led work style reform initiative, including streamlining workflow and and improving efficiency within the restricted business environment. This will be a game-changer for our customers and will accelerate the productivity of our users."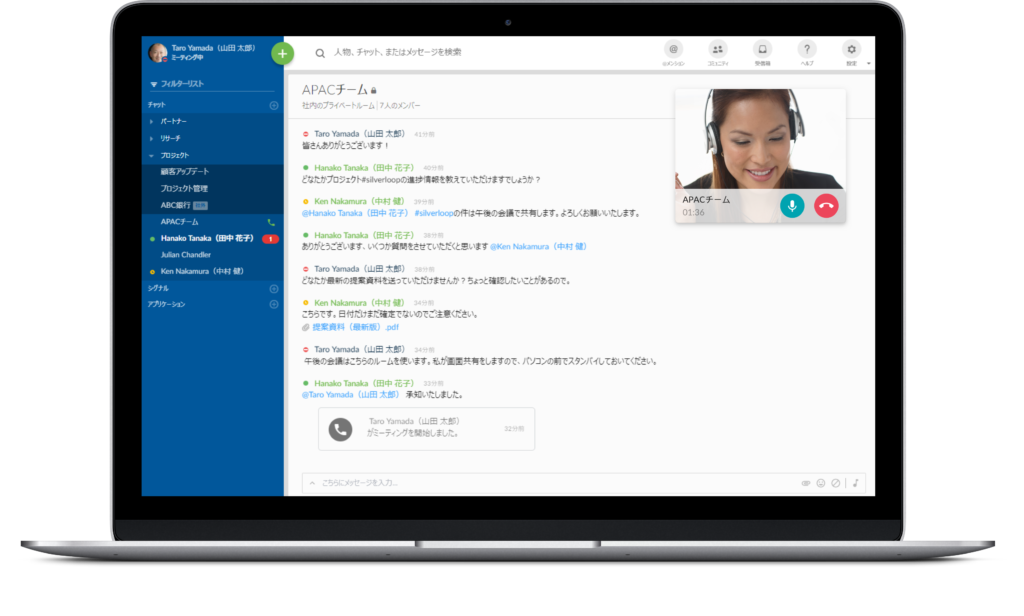 About Symphony
Symphony transforms the way users communicate effectively and securely with a single workflow application. Forging a new path in the industry, Symphony is designed to help individuals, teams and organizations of all sizes improve productivity, while meeting complex data security and regulatory compliance needs. Symphony was founded in October 2014 and is headquartered in Palo Alto, CA, with offices in New York, Hong Kong, Singapore, Tokyo, Stockholm, Sophia-Antipolis, Paris and London. For more information, visit www.symphony.com and connect with Symphony on Twitter, Facebook and LinkedIn.