Symphony Appoints Courtney Panik as Chief People Officer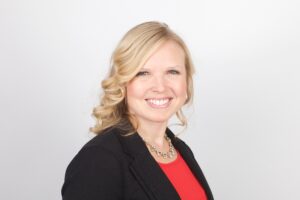 New York, 13 September 2022 – Symphony – the leading markets' infrastructure and technology platform – has named Courtney Panik as chief people officer, effective immediately. She will be leading the company's talent and organizational effectiveness strategy, human resources operations and talent acquisition and development, while continuing to have a key role in Symphony's business acceleration.
"Courtney is a seasoned HR leader who brings global experience, business acumen and discipline to our HR function. We are delighted to have her take on the responsibility of chief people officer," said Symphony's president and chief financial officer, Ben Chrnelich.  
She joined the company in 2020 as a human resources leader and business partner. Prior to Symphony, Courtney held senior HR positions at Mastercard, Verizon Media and Yahoo.
About Symphony 
Symphony is the most secure and compliance-enabling markets' infrastructure and technology platform, where solutions are built or integrated to standardize, automate and innovate financial services workflows. It is a vibrant community of over half a million financial professionals with a trusted directory and serves over 1,000 institutions. Symphony is powering over 2,000 community built applications and bots. For more information, visit www.symphony.com.
Press contact
Odette Maher
Global Head of Communications and Corporate Affairs
Symphony Communication Services
+44 (0) 7747 420807 / [email protected]