Symphony Appoints Dietmar Fauser As Executive Vice President, Responsible for Research & Development for Secure Team Collaboration Platform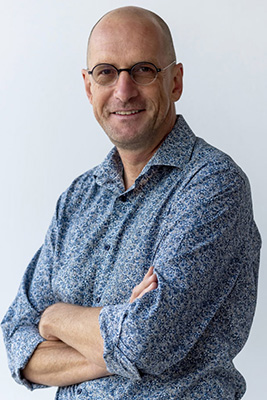 November 19, 2019 – Symphony Communication Services, LLC announces that Dietmar Fauser has been named its Executive Vice President of Global Engineering. An experienced IT professional with extensive international experience, Dietmar specializes in the design and implementation of large-scale, mission-critical IT systems. He will be based in Sophia-Antipolis, France.
Previously, he was senior vice president of platform engineering and global operations at Amadeus, a leader in technology and distribution solutions for the travel and tourism industry, where he led a global team of 1,800 engineers as a member of the company's executive committee.
"I am thrilled to join the Symphony team," says Fauser. "I'd like to thank David Gurlé and the team for entrusting me with these responsibilities. This is an exciting new challenge and I look forward to working with our community of investors, customers and partners to continue to innovate on and further industrialize our platform."
Dietmar's expertise spans open-source development, distributed systems and mission-critical systems engineering. At Symphony, he is responsible for global software engineering teams in Palo Alto, Sophia-Antipolis, and Stockholm.
About Symphony 
Established in 2014, Symphony is the cloud-based messaging and collaboration platform that securely connects markets, organizations and individuals. Powered by a growing and open app ecosystem, and protected with customer-controlled encryption key infrastructure, Symphony's communications platform increases workflow productivity while maintaining global regulatory compliance. Already the platform of choice for the financial services industry, Symphony unifies the enterprise workflow to boost productivity in any information-centric business.
Symphony currently has over 450,000 users from more than 400 companies worldwide, powering over 60 million monthly messages.
For more information, please visit: www.symphony.com.