Symphony Appoints Michael Lynch as Chief Product Officer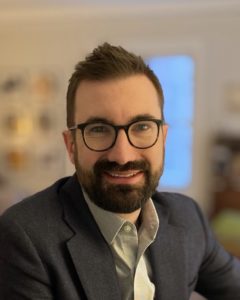 4 June 2021, New York – Symphony Communication Services has appointed Michael Lynch as chief product officer, effective 1 June 2021. He will be a strategic member of the firm's leadership team and will lead initiatives across the entire product lifecycle. 
Chief Information Officer, Dietmar Fauser, said: "we are delighted to have Michael join the team. His 15 years of deep industry experience in markets' workflows and communication, as well as his knowledge of Symphony from his time as a board member representing Goldman Sachs, will add tremendous value." 
Michael, who is based in New York, spent 12 years at Bloomberg, and will be joining Symphony after 3 years at Goldman Sachs where he was most recently the head of digital workplace product management. Michael said: "I'm excited to be joining Symphony at such a pivotal time for the company as we accelerate growth and dive deeper into markets' workflows and customer pain points".
Press contact
Odette Maher
Head of Global Communications
Symphony Communication Services
+44 (0) 7747 420807 / [email protected]