Speed, Performance, Extensibility: Welcome to Symphony 2.0
Members of the Symphony community who were in the audience at Innovate 2019 got the first look at our newest offering: Symphony 2.0. This new version of Symphony was designed to support the multitude of activities and tasks we've seen performed on our platform over the past four years, while also introducing features and capabilities to broaden the possibilities of what users can do with Symphony.
For our team, unveiling Symphony 2.0 marks the culmination of two years spent working toward the goal of building a better Symphony. Over the course of our company's lifetime, we started out as a secure chat tool, then evolved into a collaboration platform, then a full business and workflow automation platform. Symphony 2.0 is the next step in our ongoing evolution, and we can't wait to watch our community bring it to life. Read on to learn about some of the new features users can look forward to in 2.0:
Workspaces
Symphony 2.0's new workspace customization tools enable users to create customized views around their particular priorities. In other words, the new user interface lets you work the way you want.
Want to view one chat at a time? You can do that. Want to open multiple chats in different tabs based on your VIPs or most active chat rooms? You can do that, too. How about creating grids of chats to save and launch for later? 2.0 can make it happen.
We've created this unique feature so you can create your own views and layouts based on projects, teams and activities, allowing you to maximize screen real estate and work the way you want.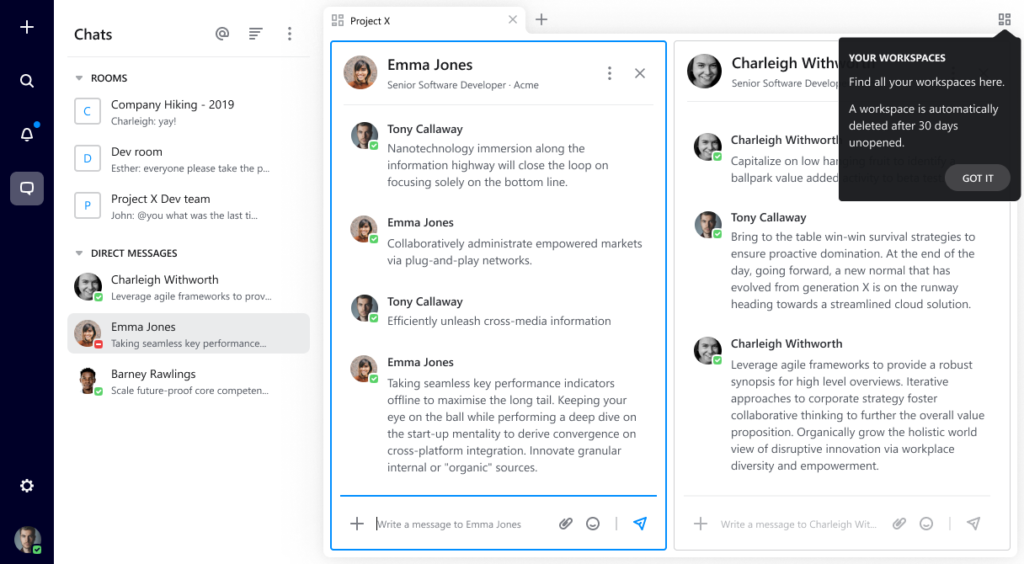 Smart Notifications
Given that notifications are the first thing you look at when you open your computer, we designed Symphony 2.0 to help you more easily differentiate between the signal and the noise. Simple cues like color-coding help you determine at a glance which conversations to read first, and new settings designed to control and prioritize alerts help ensure you never miss an important message.
Now, notification types are clearly separated so users can apply filters to display notifications by type, and next action steps are only one click away.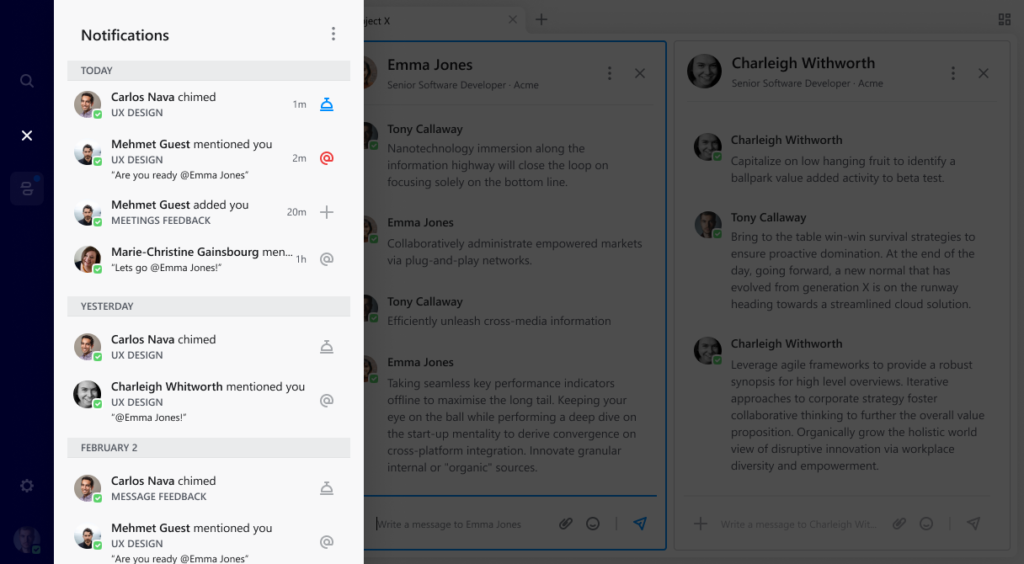 Fast and Simple Collaboration
Every user interaction on 2.0 has been optimized for simplicity and performance, and we've introduced "progressive disclosure" for complex interactions. So, as you move through an action – let's say creating a chat room – additional customization options will appear in a clear sequence of steps, as opposed to a barrage of settings and input fields all at once.
Symphony 2.0 is about removing as many obstacles as possible from between you and whatever you need to get done.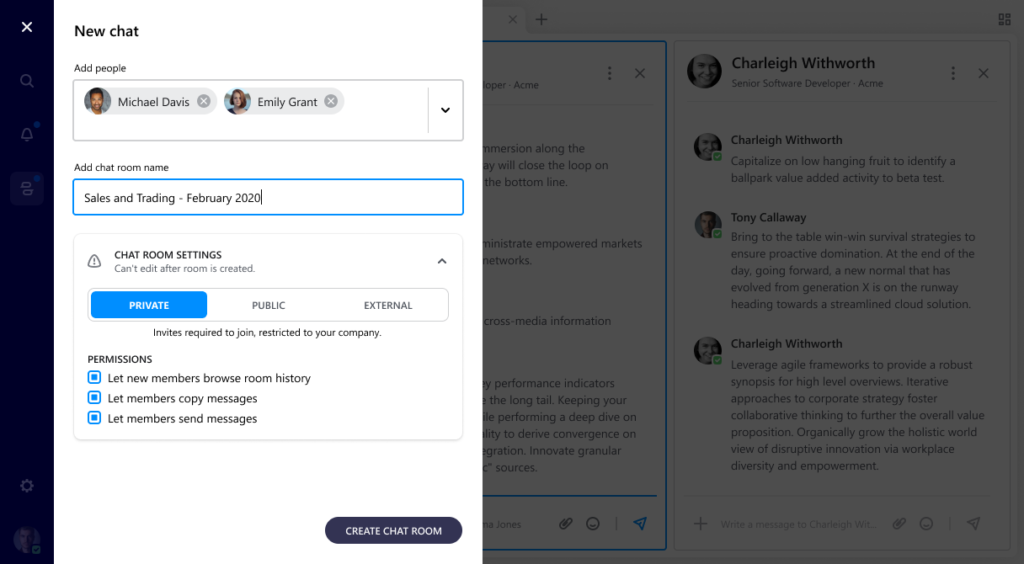 We designed and built Symphony 2.0 with performance, simplicity, and extensibility in mind. Every feature and interaction is built and tested to ensure it makes sense. Moreover, every user, department, and desk will be able to decide how they want to configure and utilize the Symphony platform to best suit their needs. Symphony 2.0 brings users a cleaner, simpler, more flexible experience where they can do more, faster—with end-to-end security and compliance they can trust.
Symphony 2.0 will be available to select customers in 2020. If you're thinking about trying Symphony and would like more information about the platform, please contact [email protected].