Forging Ahead: The Future of Financial Markets
Since joining Symphony earlier this year, I've been looking forward to my first Innovate event. It's an exciting time to be joining the team, and I was eager for the opportunity to connect with and learn from so many members of the Symphony community. Innovate New York 2020 did not disappoint–I signed off feeling inspired and energized by the experience, and hope you did as well.
I'm especially appreciative of the participants in our Future of Markets panel discussion, who shared insightful commentary on how their organizations and clients are approaching digital transformation, as well as what lies ahead. (I also led a interesting conversation focused on Operations, which I'll share thoughts about in a later post.) The financial services industry has arrived at an inflection point, and the markets are a key component of a major evolution that is already underway.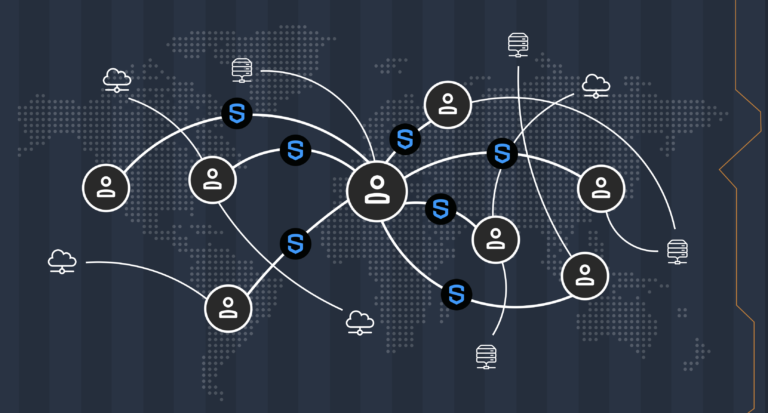 Accelerating the digital transformation
The pandemic forced decentralization on a system that was never built to enable it. As Yannig Loyer, Global Head of Trading, Securities Financing and Derivatives for AXA IM noted during our panel discussion, traders who had grown up working on a trading floor had to completely alter their setups to work in a decentralized, remote-working environment. In doing so, Yannig and his team found that parts of the system that were already automated worked well in the "new normal," whereas the few processes that relied on some kind of manual intervention were more time-consuming than usual. "What this crisis taught us is to make all critical tasks straight through processed, and to build resiliency and redundancy in our market access," he added.
Brian Steele, Managing Director and Global Head of Market Solutions for Goldman Sachs, also reported that COVID-19 had reinforced the need for his organization to execute upon its digital strategy–in particular, "establishing a seamless digital experience for our clients that's differentiated with innovative solutions that work backwards from our clients' unique needs." Brian also emphasized the critical role of the cloud in accelerating innovative engineering solutions, enabling third-party technology to drive change, and delivering a cohesive, client-first, secure, scalable client experience.
2020 will always be remembered as the year the coronavirus pandemic wreaked havoc on public health and the world's economy. But I believe that in the future, those of us in the financial industry will also look back on 2020 as a year of change for the better–of positive growth and significant innovation. Moment by moment, supply chains are shifting, new networks are being created and accelerated, and modern working arrangements are being redefined.
Looking ahead to a bright future
By 2025, the landscape of our industry will look drastically different than it did five years ago. Sarah Schaffer, Head of Aladdin Product Management at BlackRock referenced the Bill Gates quote that we often "overestimate what we can get done in two years and underestimate what's possible on the 10-year horizon." She built on this premise, stating that five years from now, we can expect to see major advances in virtual community and the network effect; consumerization in the form of seamless experiences, modern look and feel, and enhanced learnability; open platform technology that enables citizen developers to build on top of open platforms in a safe, secure way; and a data frontier, particularly in the areas of private markets and sustainability. 
Adam Wall, head of Deutsche Bank's Autobahn Group, provided a real-world example illustrating these forward-looking trends. Deutsche Bank is an active user of the Symphony CONNECT integrations for WeChat and WhatsApp. Adam indicated that while these apps were ubiquitous among the bank's clients, using them in a compliant manner in the banking industry required being thoughtful about the end-to-end process. The Symphony integrations were "a really successful project for us, because client demand was clear, the front office saw it as a way to improve their lives, and it was championed internally by compliance because of the ease with which it plugged into existing systems." 
Fidelis Oruche, Head of Investment Advisory and Sales at Bank of Singapore, emphasized the ongoing evolution of communication between banks and clients. By embracing digital communication delivered more frequently and in "smaller bites," financial organizations can satisfy customers' expectations and improve effectiveness.
Smaller bites of communication, inspired by consumer experiences, and delivered via a collaborative partnership across organizations–this is the future of financial services, and it is already underway.
My colleagues and I believe the future of markets is bright: reduced workflow friction with the introduction of automation and transparency; open and efficient communication channels, where real-time engagement is the norm; secure transactions that are encrypted, captured and recorded for organized, consistent recordkeeping. We look forward to working with our partners in the Symphony community to transform these opportunities into our new human-centered digital reality.