Simplify work with integrated bots and apps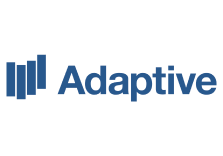 Adaptive is a software consultancy focused on building bespoke front-office trading systems for their clients. Their development teams build front-to-back solutions such as matching engines, single dealer platforms (banks' eCommerce platforms), sales-trader workflows and other systems across all asset classes. They use their own accelerators (Hydra Platform) to reduce time to market while delivering fully bespoke systems for their clients.
Reactive Trader is Adaptives' real-time, open-source FX trading platform that is integrated with Symphony and offers an NLP-driven chatbot.
Watch the video session below to learn more and see a demo: