Simplify work with integrated bots and apps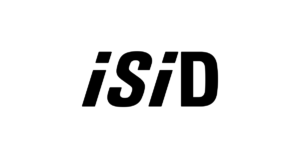 Explore the ripple effect of economic events just by entering keywords. Izumi Lab's Causal-Chain Search app extracts keyword-related sentences from summaries of Japanese financial statements and identifies economic causal relationships, then displays the results on an interactive mind map.
The keyword(s) you enter can trigger searches from two perspectives:
As the causal-chain origin, where the keyword(s) relate to the cause of the inferred events
As the causal-chain result, where the keyword(s) relate to the result of the inferred events
The search results can be constrained in time.

In the mindmap, the AI displays excerpts from financial statement summaries that are related to the keyword(s), either as an economic consequence or cause. Each excerpt displays information about the particular company: Tokyo Stock Exchange listing number, the date of the report and the relevance of the result (0-1). The excerpt itself is shown as a preview with a link to the summary.
The interactive display makes it easy to adjust the search parameters to bring in more results or explore different causal chains by editing and deleting causalities.
The app provides investors an easy way to identify causal relationships from financial statement summaries.
You can access Causal-Chain Search without signing in directly from Symphony.
Please note: Causal-Chain Search is available only in Japanese.