Simplify work with integrated bots and apps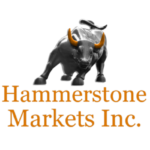 Hammerstone Markets provides the latest breaking stock market news, up to the minute market commentary, curated and filtered to ensure you get the most relevant stock news.
The Hammerstone Markets Institutional Forum collaborates with professional equity traders in an open forum where Hammerstone employees instantly curate and add context and second-level thinking to news that is moving the US Equity Markets.
Hammerstone users can have their fingers on the pulse of the market right in Symphony.