Better Engage Your Clients
Provide clients with real-time, rich digital experiences wherever they are,
without worrying about compliance
Embed Symphony into your single dealer platform, wealth management, research or support portals.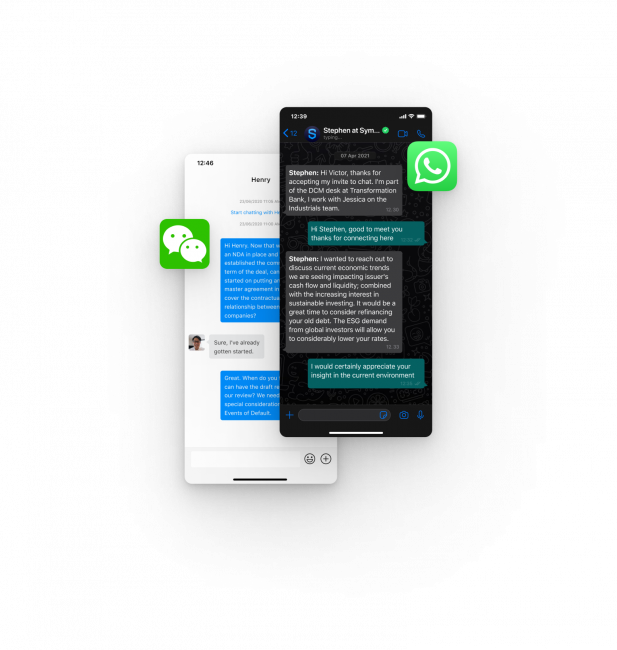 Text message or short message service (SMS) is one of the most effective communication and engagement channels. SMS enables you to immediately reach clients who are not on Symphony or who lack a real-time messaging tool and do so in the most convenient and preferred place for them, on their phone.

The world's number 1 messaging app
Engage with clients on WhatsApp securely from Symphony and extend your reach without sacrificing compliance.
Connect advisors to high-net worth clients and access major emerging markets such as LATAM. We can help you explore a range of use cases across wealth management, sales and trading, and M&A deal teams.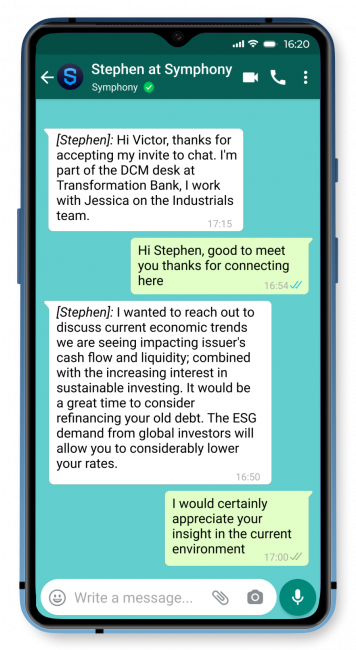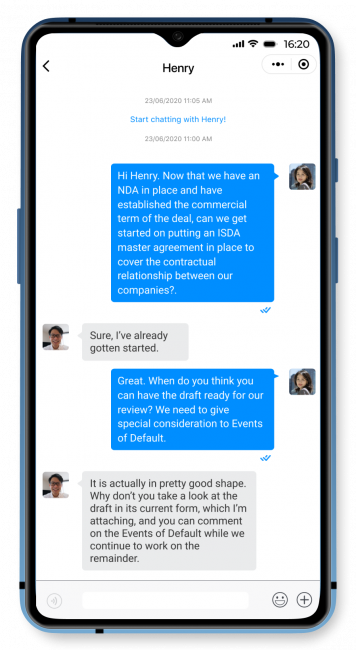 WeChat is the third-largest messaging app in the world. Collaborate with clients on WeChat securely and compliantly from Symphony.
Embed Symphony into your digital channels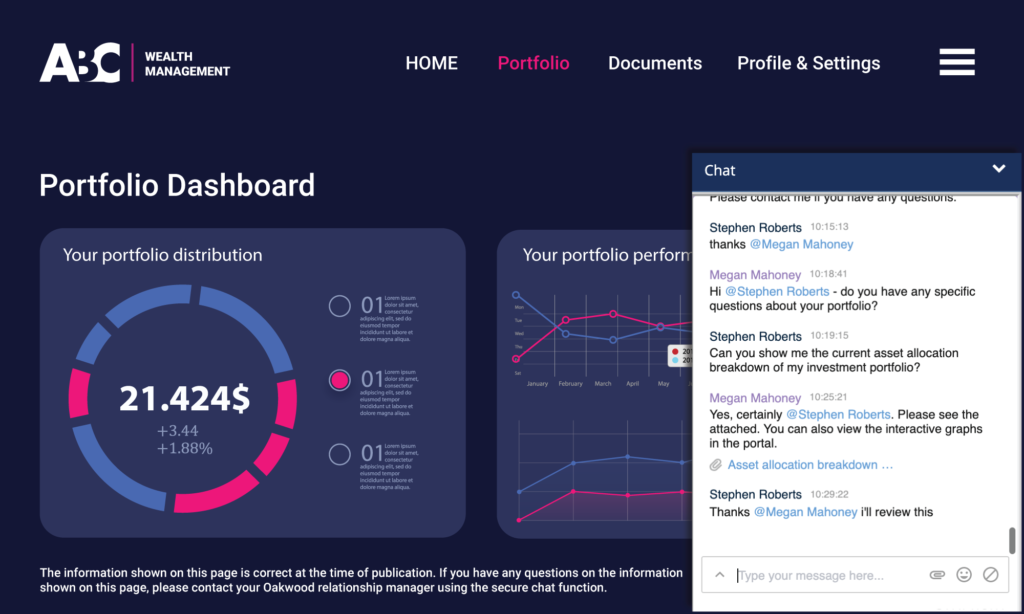 Enhance and differentiate your digital offerings across:
Single dealer platforms:
Provide secure real-time chat between clients and sales and trading coverage and research teams
Help client research and price discovery and distribution with bots
Wealth management portals:
Provide secure real-time chat between clients and advisors/relationship managers/private bankers
Automate low-level client interactions with bots
Research portals:
Provide secure real-time chat between clients and research analysts
Simplify client research discovery and distribution with bots
Customer support sites/portals:
Use Symphony as the secure second line between retail customer support and your internal teams
Automate low-level client queries and interactions with bots