Simplify work with integrated bots and apps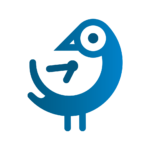 Surface Breaking News in Symphony with EarlyBird's TweetBot. A Symphony partner, EarlyBird is the compliant Twitter app for finance professionals. Follow anyone anonymously, use AI-powered SmartTracks to deep-dive when other sources don't give you the full story and stay informed using financial, economic, or political collections. There's no Tweeting, no direct messaging, and all received Tweets are recorded for MiFID II.
Symphony's chat rooms are the best way to share news and analysis on financial assets and political events across your firm.
You can now have live Tweets shared directly into Symphony chat rooms so everyone can see breaking news in real-time
Symphony users can add the TweetBot to any Symphony chat room. Configure the feed for specific accounts or curated financial searches to see timely, relevant content from Twitter as well as participants' comments directly in your chat room
Watch the webinar session to learn more and see the bot in action: