Symphony and AccessFintech partner to extend data, shared workflow and collaboration to the financial industry Partnership will deliver collaboration efficiency through a secure, risk compliant
Read More »
26 February 2021, London – Symphony Communication Services has appointed Corina Mitchell as General Counsel, effective on 1 March 2021. She will be leading the
Read More »
Genesis and Symphony partner to accelerate digitisation and connectivity for the global financial markets community London/New York – Thursday 19 November 2020: Genesis, the Low-Code
Read More »
At the dawn of 2021, Symphony launched a new version of its Bot Developer Kit, the BDK 2.0. This toolkit provides the same support as Symphony's existing SDKs for basic features such as datafeed handling and API bindings but simplifies many aspects like configuration, authentication, real-time events, and message templating. It also includes new advanced features like the Activities API as well as optional framework integration for Spring Boot developers.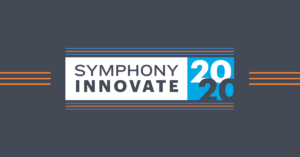 Symphony Innovate 2020 brought together hundreds of attendees digitally to hear financial services executives and technology experts discuss new global markets workflows, how to connect the virtual workforce, and the role of security in remote collaboration.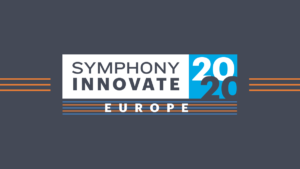 Symphony Innovate Europe 2020 [Digital] hosted over 700 live attendees for an action-packed agenda where executives and technology experts discussed how to streamline secure collaboration, connect information systems, and automate workflow across global markets.
See what's happening at Symphony
Follow us on social media