Genesis and Symphony partner to accelerate digitisation and connectivity for the global financial markets community London/New York – Thursday 19 November 2020: Genesis, the Low-Code
Read More »
Innovate 2020: Symphony achieves new adoption and usage heights as connectivity proves critical to global financial institutions and capital markets Record growth year to date
Read More »
Company furthers commitment to financial services with addition of financial industry pioneer New York, NY – July 22, 2020 – Symphony, the leading provider of
Read More »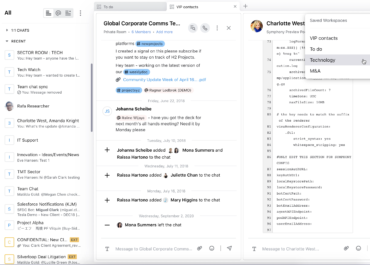 Symphony's President & Chief Commercial Officer, Brad Levy facilitated a panel discussion with guests from, AXA IM, Bank of Singapore, BlackRock, Deutsche Bank, and Goldman Sachs during Symphony Innovate 2020 [Digital]. Read on for the full transcript of the discussion below and see what industry leaders are saying about the challenges and opportunities in the financial services industry today.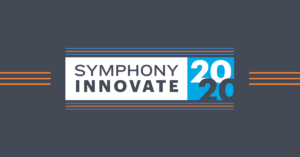 Symphony Innovate 2020 brought together hundreds of attendees digitally to hear financial services executives and technology experts discuss new global markets workflows, how to connect the virtual workforce, and the role of security in remote collaboration.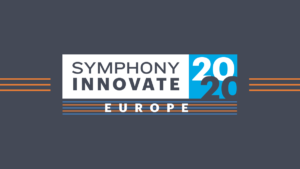 Symphony Innovate Europe 2020 [Digital] hosted over 700 live attendees for an action-packed agenda where executives and technology experts discussed how to streamline secure collaboration, connect information systems, and automate workflow across global markets.
See what's happening at Symphony
Follow us on social media