Symphony Communication Services, LLC announces that Dietmar Fauser has been named its Executive Vice President of Global Engineering.
Read More »
The partnership enables communication between Weixin users and Regulated Professionals using Symphony's Secure, Compliant Platform
Read More »
A Modern User Experience For Secure Collaboration Across Capital Markets
Read More »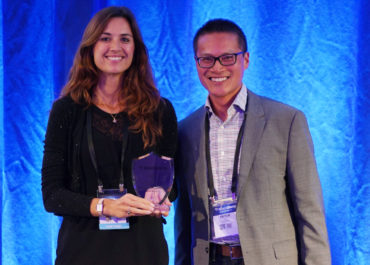 At Symphony, we are always delighted to be recognized and honored by the partners with whom we do business. When we earn an award in the realm of security, one of our core values and a foundational pillar of our platform, we are especially grateful and proud. This is why it was such a pleasure to accept the 2019 ISV (Independent Software Vendor) Execution Award from our partners at BlackBerry.
See what's happening at Symphony
Sign up for insights and company news.
We will handle your contact details in accordance with our Privacy Policy. By submitting your details, you agree that Symphony may contact you about future events, offers, or other information related to our services.
Follow us on social media